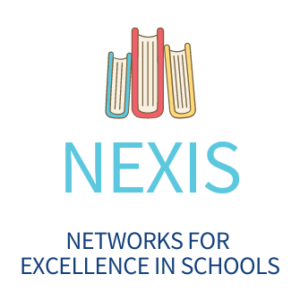 PLL offers a proven and widely acknowledged approach to school improvement deemed critical for sustained improvement and innovation in medicine, industry, finance and education. Despite its demonstrated value, school districts do not typically have the capacity to create improvement and innovation networks without an experienced partner/facilitator.  Because of our years of involvement with districts across the state, we have seen that diverse schools/districts are often asking for help on the same or similar set of problems.
Partnerships for Literacy and Learning has tailored the concept of Networked Improvement Communities (NICs) for use in Vermont.  We provide opportunities for schools and districts to engage with each other around common problems or challenges.
The Networks for Excellence in Schools project is focused on results: improve outcomes and educational experience for all students through:
Establishing effective collaborative networks that harness the expertise and experience of diverse participants
Developing expertise in using data and evidence for continuous improvement.
Building capacity for appropriate action and adaptation based on observed results.
To see our current NEXIS offerings click here.

Consultation Opportunity: MTSS Implementation
Would you like to talk to someone about scaling up  Multi-tiered Support System (MTSS) implementation at your school or district?  Comprehensive MTSS implementation is essential but it also presents challenges that district's often cannot solve on their own.  Both experience and research support the use of layered approaches to instruction in support but the road map to full implementation is often plagued with equity snares and structural breakdowns. Equitable approaches to MTSS implementation are a must but many districts struggle to stay focused on effective and sustainable models that are customized to the context of their schools.  After a year of learning with and connecting schools and districts all over the state, a Networks for Excellence In Schools (NEXIS) MTSS consultant conversation might be the move that gets your MTSS system off the ground and operating with efficacy.  In your first initial consultation, you will have the opportunity to share your implementation story and we will provide you with the support you need based on a wide range of research and Vermont-specific experience. 
Fill out the form below to contact our NEXIS program coordinator to talk about a consultant conversation and the first hour is on us!
Contact Audrey Richardson, NEXIS Program Coordinator at arichardson@pllvt.org
Audrey Richardson, Ph.D., NEXIS Program Coordinator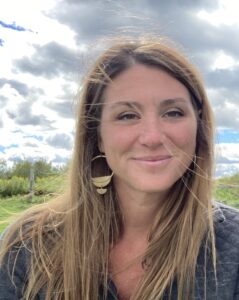 Audrey has been an educator for over 15 years as a high school English Teacher, literacy interventionist and literacy coach in Woodstock, Vermont.  Audrey is a graduate of The University of Vermont with a Ph.D. in Educational Leadership and Policy Studies.  Audrey's central focus, in both her research and work with PLL, is the implementation of equitable systems that support literacy learning for ALL students. As PLL's NEXIS coordinator Audrey is committed to bringing education stakeholders together from around the state to engage in actionable literacy change.  Audrey lives in Taftsville, Vermont with her dairy farmer husband and two daughters.