Carole Cook Freeman, Ph.D., Chair and Founder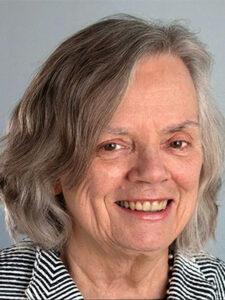 Carole Freeman is a retired educator. Over the course of her 40 year career, Carole held number roles, including a preschool and elementary teacher, an elementary principal, a university professor and administrator, a Pre-K-12 curriculum director, an assistant superintendent, and a consultant. She has research and published work in the teaching and learning of reading and writing, curriculum theory and development, and teacher education. She has a passion for providing high quality education to all children with a special emphasis on the neediest and most often underserved children.
Marjorie Y. Lipson, Ph.D., Vice Chair and Founder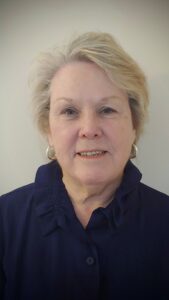 Marjorie Y. Lipson, Ph.D., is Professor Emerita at the University of Vermont.  Marge was elected to the Reading Hall of Fame in 2009 and named UVM University Scholar that same year.  Her scholarship has focused on reading comprehension, reading difficulties, and factors influencing literacy success.  She is the author or co-author of 7 books and dozens of published articles.  Her research related to successful schools and school change has been supported by more than $3 million from foundations and grants.   Marge has served on the Board of Directors of the National Reading Conference, and on numerous editorial boards.  She co-chaired the International Reading Association (now ILA) Commission on Response to Intervention.  Marge has also been involved at the national and international level, working to improve literacy outcomes and equity for students in the U.S, Tanzania, Ghana and the country of Georgia.  She recently co-authored the ILA Brief, Children  Experiencing Reading Difficulties: What We Know and What We Can Do.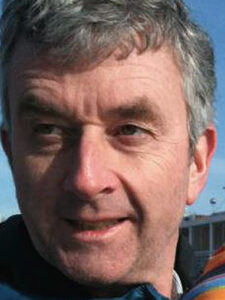 Hans van Wees is a hotelier whose career took him from the Netherlands to Bermuda and ultimately to Vermont where he has held leadership positions in the resort and hotel industry for the past 20 years. He is currently the General Manager of Hotel Vermont in downtown Burlington, Vermont. Hans was educated in the public school system in the Netherlands, studied Hospitality Management in The Hague and holds an MBA from the Kellogg School of Management at Northwestern University. As a parent of a second grade student in the Burlington School District and a pre-K student about to enter the public school system, Hans is passionate about education and particularly about literacy. He serves on various boards in hospitality, tourism and non-profit sectors in Vermont and around New England.
Patricia Gallant, Ed.D., Founder, Emerita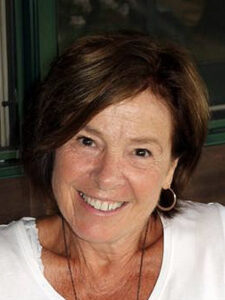 Pat, a retired educator and founding member of the PLL Board, focused her career on improving literacy outcomes for all.  In Vermont, she worked as an elementary school teacher, director of curriculum, instruction and assessment for Franklin West Supervisory Union, teacher educator at UVM, and literacy consultant for the Vermont Reads Institute.  In Michigan, Pat worked as a reading specialist for a school district and as an associate professor of literacy education at the University of Michigan-Flint.  She served as president of both the Vermont Council on Reading and the Michigan Reading Association. Pat continues to work with the PLL Board because of her lifelong passion for reading and writing, her strong belief in the power of literacy to transform lives, and her confidence in PLL's abilities to help students succeed.  She lives in Fairfax, VT with her husband Bob Schwartz.  She enjoys family, friends, gardening, walking, cross country skiing, attending live music events, and (especially) reading and writing for pleasure.
Maggie Eaton began her teaching career working in an impoverished NYC school in 1970. She was selected as a graduate intern for the Vermont National Teacher Corps at UVM and upon completing her graduate work taught middle-level English Language Arts for 45 years. Maggie earned her National Board Certification in literacy, and as an adjunct professor at St Michael's College mentored many Vt teachers state-wide. She served as a member of the VT NEA Professional Development Team, and as a VT Literacy Network Leader, member of the VT Common Core Implementation Team, and as a Strategic Literacy Leader for the VT AOE. Maggie was selected to be a UVM Outstanding Teacher for the Barre City and Washington Central Districts and is a recipient of the VT Council on Reading's Lyman C Hunt Literacy Award.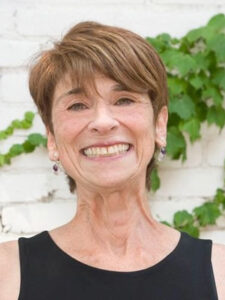 Gail has extensive experience in public relations and fundraising, including capital campaigns and special events for non-profits. Gail co-founded in 1977 in Washington, DC the groundbreaking National Council for Alternative Work Patterns promoting flexitime, permanent part-time, job sharing, and phased retirement, and served as its executive director for seven years. She then moved to Burlington,VT, where she  worked in fundraising and public relations, including directing the capital campaign to build a new center for youth services at the Howard Center and as Development & Public Relations Director at the Shelburne Museum, where she marketed the Big Apple Circus during its 10-year sold-out run. She also has published numerous articles and book chapters on a range of topics; served on a number of non-profit boards; and was an adjunct instructor in Communications at St. Michael's and Trinity colleges. Six years ago, Gail "retired" and co-founded Burlington Edible History Tour, a 5-star Trip Advisor-rated walking tour that connects the history of Burlington's early ethnic groups with their food traditions and food-related businesses. Gail joined the Board because PLL supports teachers – who support our children.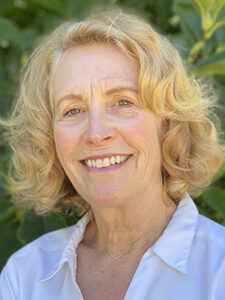 Karen is a lawyer and former energy industry executive with extensive and diverse experience in strategy development, government affairs, corporate law and regulation, human resource management and governance of corporate and non-profit boards.  She served as Vice-President, General Counsel and Secretary for the Vermont Electric Power Company (VELCO) from 2010-2016, with responsibility for providing advice and counsel to the President/CEO, protecting the company's legal interests, and ensuring compliance with applicable laws and regulations. She also oversaw the company's human resource function and served as liaison and advisor to the Governance Committee of the company's Board of Directors. Prior to joining VELCO, Karen participated as a partner/shareholder in the law firm of Gravel and Shea PC in Burlington from 2007-2010. Earlier professional experiences in the utility industry included a stint as Vice-President of New Markets for Green Mountain Energy Company of Austin, Texas, during which period she held a variety of leadership positions in the industry, and a succession of increasingly responsible legal and management positions at Green Mountain Power Company.  Earlier in her career Karen served as an Assistant United States Attorney in the US Attorney's Office for the District of Columbia, where she prosecuted criminal cases and handled appeals in both local and federal courts. In addition to these professional positions, Karen served as a trustee of the Howard Center from 2003-2015, acted as a member of the Board of Trustees' executive, governance and personnel committees, and served as president of the board from 2011-2013. She also served at various times on the boards of Woodbury College, Audubon Vermont and Champlain Valley Union High School.
Karen has two grown children, one of whom is professionally involved in issues related to educational policy, and five grandchildren.  She is currently traveling with her husband, Bob, and attempting to support organizations and issues she believes in from afar.
Jensa Bushey, M.Ed., Secretary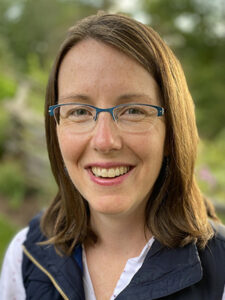 Jensa currently works as the District Literacy Leader for the Champlain Valley School District. Previously she was both a literacy coach, literacy interventionist, and literacy coordinator. The first 16 years of her career was spent teaching students in grades kindergarten through grade 5. In addition to this full-time career, she has served on the Executive Board for the Vermont Council on Reading and currently sits on the National Assessment of Educational Progress (NAEP) Reading Standing Committee. In her free time, she runs a small business with her husband while balancing two children, a cat, and seven chickens.
Jason Broughton, MLS, MPA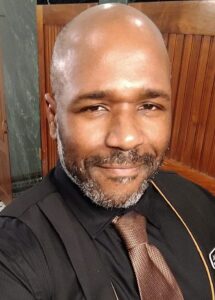 Jason is Director of the National Library Service for the Blind and Print Disabled for the Library of Congress in Washington, D.C.  Previously, he served as Vermont State Librarian for the Vermont Department of Libraries where he brought  to the position extensive experience in library services with a focus on creating and nurturing a lifelong love of knowledge.  He had earlier served as Assistant Vermont State Librarian and held numerous library roles in South Carolina and Georgia, where he used his prior training as an educator to focus on such issues as workforce development and public outreach engagement.  Broughton earned his M.S. in Library and Information Science from the University of South B. S. degree in Biology from Florida A&M University.
Kathryn R. Dungy, M.A. and Ph.D.
Kathryn specializes in the study of race, class, and gender in the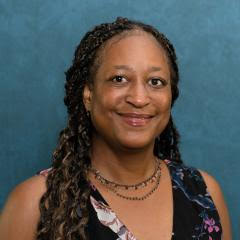 Atlantic World. She graduated magna cum laude from Spelman College and completed her M.A. and Ph.D. at Duke University in North Carolina. She currently serves as Chair of the Department of History and Philosophy at the University of New Orleans. Before joining the faculty at UNO, Dr. Dungy taught at Saint Michael's College [VT], the University of Vermont, and the New College of Florida. She has received numerous awards and research grants that have allowed her to study in various locales throughout the Atlantic World. Dr. Dungy's most recent book, The Conceptualization of Race in Colonial Puerto Rico, 1800-1850 (Peter Lang Publishing, 2015) examines a distinctive population of free people of color in nineteenth-century Puerto Rico. Dr. Dungy has also contributed to academic journals, edited volumes, and encyclopedias and has spoken at a wide range of conferences and scholarly meetings in the Americas and Europe. Dr. Dungy carries a wealth of experience in higher and international education. A world traveler since the age of six months, she has traveled to over 60 countries and territories and has lived in Nigeria, Puerto Rico, and Spain. In addition, she is an alum of semester study abroad programs in San Jose, Costa Rica, and Santiago de los Caballeros, Dominican Republic. She has also spent academic study and research time abroad in Mexico, Puerto Rico, and Spain. She currently serves on the Council on International Educational Exchange (CIEE) Board of Directors.
Gail K. Auclair, M.S.M.-HCA, B.S.N., R.N
Gail has been an RN since 1980 with a wide range of hospital and outpatient clinical experience.   Gail brings to PLL a strong background in healthcare finance and 30 years of management, leadership, adult education, and program development experience.   For the past 16 years, she has managed a variety of federal, state, and local grants as large as $1,300,000.  Gail holds a Bachelor of Science in Nursing from the University of Virginia and a Master of Science in Management/ Healthcare Administration from New England College. A few career highlights include being the Chief Executive Officer of Little Rivers Health Care in Bradford, VT, the Director of Practice Management Services, and the Nurse Manager of Occupational Health Services for Alice Peck Day Memorial Hospital in Lebanon, NH.
Gail comes to the Board of PLL with a strong experience with underserved populations and Vermont cultural nuances.

PLL Advisory Board Members

Purpose of the Advisory Board
Our board is organized around Policy Governance, with a responsibility to interact with, and seek advice from the broader community.  We need to ensure that we hear the voices from many communities in order to gain a more comprehensive understanding of their needs and perspectives.  

There are individuals whose expertise and/or perspective would be valuable to the organization but who cannot, for one or more reasons, serve as working board members.  Their membership on our Advisory Board gives us access to their expertise.

The Advisory Board will consist of individuals who can provide information and/or support in either or both of these arenas.
Tammy Boone:
Tammy Boone is the Director of Data and Assessment for the Milton Public Schools, a position she has held for 17 years.  She has been an educator in the Milton Schools for 26 years, serving leadership roles both internally and externally.  More specifically, Tammy has served on Vermont's Literacy Action Planning Committee, the Vermont Multi-Tiered System of Support Committee, and was on the Board of Directors for Partnership for Literacy and Learning. She is currently serving on the Board of Directors and the Executive Board for the Champlain Valley Educator Development Center.  She has a B.S. degree from Johnson State College.  She is passionate about student learning, creating systems that allow for curiosity and student success.  Prior to working in education, she worked in the business sector.  She has two adult children and is a grandmother. 
Jim Fitzpatrick:
Jim Fitzpatrick is Founder of SchoolSpring.com, an online site which helps school districts hire educators, and helps teachers find jobs.  Jim is the former School Superintendent in Essex Town Schools, and worked as a teacher and school administrator for 27 years in the Hardwick, Vergennes, Woodstock, Hinesburg, Barre City and Essex Town districts.  Since 1990, doing business as Fitzpatrick Associates, Jim has provided in-service and keynotes to educators around the world on issues involving responsibility, organizational climate, school culture and positive discipline. He is a member of various national educational groups and has traveled to over 25 countries and 40 states for his work. He holds a M.ED.. and CAS in Administration and Planning from UVM and a B.S. in History and Geography from Kent State University.
Shannon Gilligan:
Shannon Gilligan is CEO and Publisher of Choose Your Own Adventure (CYOA) books.  She has worked in the field of interactive gaming and storytelling for more than 30 years.  CYOA had its genesis in education.  The founder, R. Montgomery, was interested in game theory and, especially interested in enticing reluctant readers – creating a sort of "stealth" reading program" that also empowered children through narrative choice.  Shannon was project manager on the adaptation of a Choose Your Own Adventure book into a game for the Atari console in 1982.  In the early 1990's, Gilligan developed software for the Mac (Apple) platform; a mystery game, "Who Killed Sam Rupert?" subsequently became the first commercially distributed game to include Quicktime.  She formed Spark Interactive to continue her work on game design for the Mac and the PC and produced and directed Comic Creator, voted Best Software of the Year by People Magazine in 1995. In addition to her pioneering interactive gaming contributions, Gilligan published her first book at age 22.  In 2003, she joined Montgomery as co-founder of Chooseco, a purpose-built publisher for the relaunch of the CYOA series. The series has expanded to 150 titles and includes baby board books, picture books for younger readers, and a very successful, historically accurate CYOA Spies series among others. Gilligan is currently at work on the adaptation of a CYOA for younger readers into an interactive cartoon app for the tablet and streaming.  She feels strongly that commerce should be involved with education. 
Pixie Loomis:
Pixie Loomis is the former Executive Director, Vermont Adult Learning, an organization she served from 1995 to 2018.  After earning an MBA at Cornell University she decided to move to Vermont where she was hired by Johnson State (now Northern Vermont University) doing Public Relations and Development.   She collaborated with many organizations to improve the opportunities for adults who are learning to read.  Beginning in 1995 until her retirement in 2018, Pixie served on the Board of the New England Literacy Resource Center (NELRC).  She was instrumental in developing the legislation that created the High School Completion Program approved in 2006 that created an alternative pathway to a high school degree. Pixie is also active on a number of Boards and is particularly involved in health care reform.  She has a B.S. from Wellesley in History and a MBA from Cornell.  The work on adult learning focused on High School completion, Literacy, and ELL.  She believes that parents are the first teachers and that there should be a strong partnership between early and adult educators.
Amy Mellencamp:
Amy Mellencamp is a retired Burlington School District Administrator.  She graduated from St. Lawrence University in 1976 with a teaching license in social studies.  She served as an English TOEFL/History Teacher both in the Peace Corps in Zaire from 1976-78 and at Cushing Academy from 1978-1980.  After receiving her M.Ed. In International Education from Harvard Graduate School of Education in 1981, she oversaw educational programs in a Cambodian refugee camp in Thailand and then worked with the International Center for Research on Women in Washington D.C. and then the United Cambodian Community in Long Beach, CA.  In 1988, Amy entered the Ed.D. program at UVM, working as a research assistant with Martha Fitzgerald on school development grants. She served as Curriculum Director of the Northeast Addison School District from 1993-95 and the Burlington School District from 1995-99.  Amy then became principal of Burlington High School from 1999-2016 and retired as principal of C.P. Smith Elementary in 2017.
Kosha Patel:
Kosha Patel is the Director of Curriculum, Assessment, & Instruction, Missisquoi Valley School District.  She has a Ph.D. in Child Development from Women's University in Bombay, India and a CAGS in Reading Education from Boston University.  She was previously a Title I Reading Teacher, Literacy Specialist and Instructional Coach from 1996-2018.   She has a passion for instructional excellence and is committed to providing all students with opportunities to reach their potential.   She has made professional presentations on a wide array of topics and has regularly taught graduate courses in literacy.  Kosha serves as a member of the Board of Champlain Valley Educator Development Center.  She has been working with PLL for over 20 years and knows the benefits of that partnership.  Today, she is especially committed because she is seeing more challenges in literacy, especially foundational skills.
Karen Wixson:
Karen Wixson is currently the Director of the National Assessment of Educational Progress (NAEP) Reading assessment at the Educational Testing Service (ETS).  Previously she was Dean of the School of Education and the William E. Moran Distinguished Professor of Reading and Literacy at University of North Carolina Greensboro (UNCG).  Prior to her time at UNCG, she was a Professor of Education at the University of Michigan where she served as Dean from 1998-2005.  Dr. Wixson has worked in the area of reading assessment for years including a major redesign of the state reading assessment in Michigan and long-term involvement with the 4th grade Progress in International Literacy Study (PIRLS).  She is also co-author of a textbook, now in its 5th edition, on the assessment and instruction of reading and writing difficulties, and co-editor of books on Response to Intervention (RTI).  She has also served as a member of the Board of Directors of the National Reading Conference/Literacy Research Association and the International Reading/Literacy Association (IRA/ILA), and as Co-chair of the IRA Commission on RTI.   She is committed to literacy and wants to use her knowledge and experience for the common good.  Before receiving her doctorate in reading education at Syracuse University, Dr. Wixson worked as both a remedial reading specialist and a learning disabilities teacher.  She was elected to the Reading Hall of Fame as a reflection of extraordinary range of experiences as both a researcher and a practitioner.  She brings this depth and breadth, as well as a national perspective, to the PLL Advisory board.
Jim Welch:
Jim Welch is an editor at VTDigger, the Vermont news website based in Montpelier. Now in its 13th year, the online investigative outlet focuses on watchdog journalism and rigorous coverage that attempts to explain complex issues and to hold government officials accountable to the public.  Jim began his journalism career at National Journal, a weekly magazine on government and politics, while still a student at Georgetown University in Washington. There he studied international relations and later received a master's in leadership from its graduate school of business. Jim moved on to the Burlington Free Press in Vermont, where he served as city editor, Statehouse bureau chief and seven years as executive editor. During that time, he also reported for Gannett News Service from Nicaragua, El Salvador, Honduras, Cuba and Northern Ireland. Jim later was detailed to USA Today, where he was one of the national daily's founding editors. He was deputy managing editor for Sports and led reporting delegations to 10 Olympic Games, including those in Beijing, Athens, Sydney and Lillehammer, Norway. He served as a college football commentator on CNN and later moved to the News section to oversee the newspaper's weekend digital coverage. Before returning to Vermont to join VTDigger, Welch worked as a speechwriter for the president of the American Bar Association. He also is an adjunct lecturer in  English at the University of Vermont and previously was professional in residence at the University of Iowa.