Carole Cook Freeman, Ph.D., Chair and Founder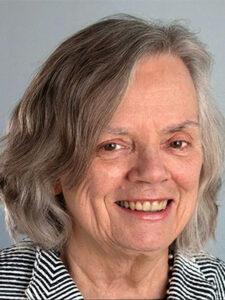 Carole Freeman is a retired educator. Over the course of her 40 year career, Carole held number roles, including a preschool and elementary teacher, an elementary principal, a university professor and administrator, a Pre-K-12 curriculum director, an assistant superintendent, and a consultant. She has research and published work in the teaching and learning of reading and writing, curriculum theory and development, and teacher education. She has a passion for providing high quality education to all children with a special emphasis on the neediest and most often underserved children.
Marjorie Y. Lipson, Ph.D., Vice Chair and Founder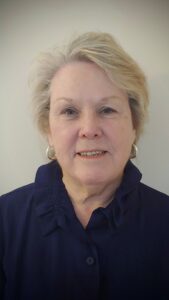 Marjorie Y. Lipson, Ph.D., is Professor Emerita at the University of Vermont.  Marge was elected to the Reading Hall of Fame in 2009 and named UVM University Scholar that same year.  Her scholarship has focused on reading comprehension, reading difficulties, and factors influencing literacy success.  She is the author or co-author of 7 books and dozens of published articles.  Her research related to successful schools and school change has been supported by more than $3 million from foundations and grants.   Marge has served on the Board of Directors of the National Reading Conference, and on numerous editorial boards.  She co-chaired the International Reading Association (now ILA) Commission on Response to Intervention.  Marge has also been involved at the national and international level, working to improve literacy outcomes and equity for students in the U.S, Tanzania, Ghana and the country of Georgia.  She recently co-authored the ILA Brief, Children  Experiencing Reading Difficulties: What We Know and What We Can Do.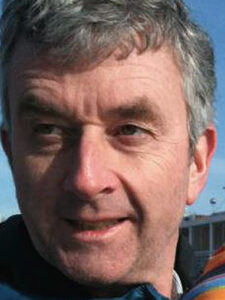 Hans van Wees is a hotelier whose career took him from the Netherlands to Bermuda and ultimately to Vermont where he has held leadership positions in the resort and hotel industry for the past 20 years. He is currently the General Manager of Hotel Vermont in downtown Burlington, Vermont. Hans was educated in the public school system in the Netherlands, studied Hospitality Management in The Hague and holds an MBA from the Kellogg School of Management at Northwestern University. As a parent of a second grade student in the Burlington School District and a pre-K student about to enter the public school system, Hans is passionate about education and particularly about literacy. He serves on various boards in hospitality, tourism and non-profit sectors in Vermont and around New England.
Patricia Gallant, Ed.D., Founder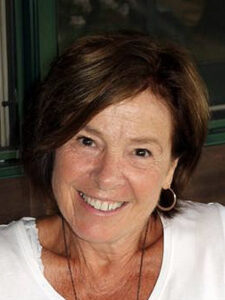 Pat, a retired educator and founding member of the PLL Board, focused her career on improving literacy outcomes for all.  In Vermont, she worked as an elementary school teacher, director of curriculum, instruction and assessment for Franklin West Supervisory Union, teacher educator at UVM, and literacy consultant for the Vermont Reads Institute.  In Michigan, Pat worked as a reading specialist for a school district and as an associate professor of literacy education at the University of Michigan-Flint.  She served as president of both the Vermont Council on Reading and the Michigan Reading Association. Pat continues to work with the PLL Board because of her lifelong passion for reading and writing, her strong belief in the power of literacy to transform lives, and her confidence in PLL's abilities to help students succeed.  She lives in Fairfax, VT with her husband Bob Schwartz.  She enjoys family, friends, gardening, walking, cross country skiing, attending live music events, and (especially) reading and writing for pleasure.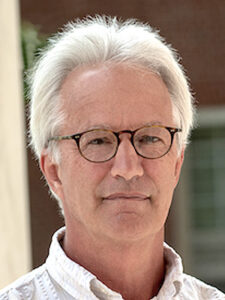 Dr. George Salembier is an Associate Professor Emeritus at the University of Vermont, having taught there for over 35 years. His research areas are focused in the areas of special education, adolescent literacy, curriculum, instruction, and assessment. Dr. Salembier's teaching interests center on early and adolescent literacy and numeracy, the social construction of disability, and curriculum design, assessment, and differentiated instruction. He has published in such journals as Adolescent Literacy, Teaching Exceptional Children, Exceptional Children, and Journal of Learning Disabilities. He is passionate about serving on the board of PLL given their strong history of providing high quality literacy, leadership, and systems change professional development in schools across Vermont and region.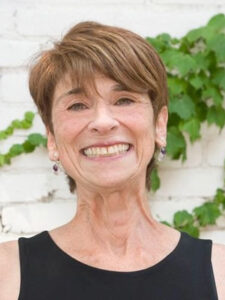 Gail has extensive experience in public relations and fundraising, including capital campaigns and special events for non-profits. Gail co-founded in 1977 in Washington, DC the groundbreaking National Council for Alternative Work Patterns promoting flexitime, permanent part-time, job sharing, and phased retirement, and served as its executive director for seven years. She then moved to Burlington,VT, where she  worked in fundraising and public relations, including directing the capital campaign to build a new center for youth services at the Howard Center and as Development & Public Relations Director at the Shelburne Museum, where she marketed the Big Apple Circus during its 10-year sold-out run. She also has published numerous articles and book chapters on a range of topics; served on a number of non-profit boards; and was an adjunct instructor in Communications at St. Michael's and Trinity colleges. Six years ago, Gail "retired" and co-founded Burlington Edible History Tour, a 5-star Trip Advisor-rated walking tour that connects the history of Burlington's early ethnic groups with their food traditions and food-related businesses. Gail joined the Board because PLL supports teachers – who support our children.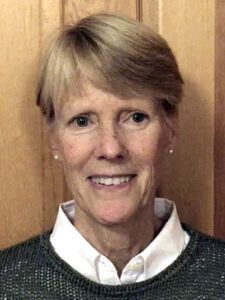 Molly McClaskey is an educator. A graduate of the APEX Elementary Education and Masters of Education Programs at the University of Vermont, Molly has a long career working with children, teachers, school districts, and parents in Vermont. She was a school principal and also taught in multiage and single-graded K-5 classrooms for twenty-six years. During that time she studied, taught, and advocated for multi age learning. She consulted with school districts throughout Vermont and was an adjunct faculty member at UVM where she taught courses and supervised student teachers. Molly co-authored two books with colleagues that explored multi age philosophy and instruction. She served as Director of Curriculum, Instruction, and Assessment for the Champlain Valley School District  where she guided the four-town, K-12 district through a period of innovation and district wide learning and change. In her retirement, Molly is an involved grandmother and finds unhurried mornings pure bliss. Molly is honored to be serving on the Partnerships for Literacy and Learning Board.
Maggie Eaton began her teaching career working in an impoverished NYC school in 1970. She was selected as a graduate intern for the Vermont National Teacher Corps at UVM and upon completing her graduate work taught middle-level English Language Arts for 45 years. Maggie earned her National Board Certification in literacy, and as an adjunct professor at St Michael's College mentored many Vt teachers state-wide. She served as a member of the VT NEA Professional Development Team, and as a VT Literacy Network Leader, member of the VT Common Core Implementation Team, and as a Strategic Literacy Leader for the VT AOE. Maggie was selected to be a UVM Outstanding Teacher for the Barre City and Washington Central Districts and is a recipient of the VT Council on Reading's Lyman C Hunt Literacy Award.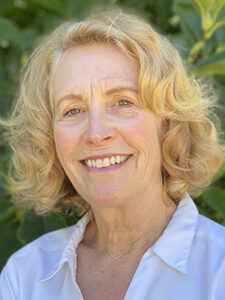 Karen is a lawyer and former energy industry executive with extensive and diverse experience in strategy development, government affairs, corporate law and regulation, human resource management and governance of corporate and non-profit boards.  She served as Vice-President, General Counsel and Secretary for the Vermont Electric Power Company (VELCO) from 2010-2016, with responsibility for providing advice and counsel to the President/CEO, protecting the company's legal interests, and ensuring compliance with applicable laws and regulations. She also oversaw the company's human resource function and served as liaison and advisor to the Governance Committee of the company's Board of Directors. Prior to joining VELCO, Karen participated as a partner/shareholder in the law firm of Gravel and Shea PC in Burlington from 2007-2010. Earlier professional experiences in the utility industry included a stint as Vice-President of New Markets for Green Mountain Energy Company of Austin, Texas, during which period she held a variety of leadership positions in the industry, and a succession of increasingly responsible legal and management positions at Green Mountain Power Company.  Earlier in her career Karen served as an Assistant United States Attorney in the US Attorney's Office for the District of Columbia, where she prosecuted criminal cases and handled appeals in both local and federal courts. In addition to these professional positions, Karen served as a trustee of the Howard Center from 2003-2015, acted as a member of the Board of Trustees' executive, governance and personnel committees, and served as president of the board from 2011-2013. She also served at various times on the boards of Woodbury College, Audubon Vermont and Champlain Valley Union High School.
Karen has two grown children, one of whom is professionally involved in issues related to educational policy, and five grandchildren.  She is currently traveling with her husband, Bob, and attempting to support organizations and issues she believes in from afar.
Jensa Bushey, M.Ed., Secretary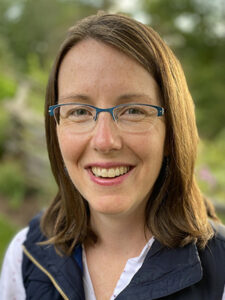 Jensa currently works as the District Literacy Leader for the Champlain Valley School District. Previously she was both a literacy coach, literacy interventionist, and literacy coordinator. The first 16 years of her career was spent teaching students in grades kindergarten through grade 5. In addition to this full-time career, she has served on the Executive Board for the Vermont Council on Reading and currently sits on the National Assessment of Educational Progress (NAEP) Reading Standing Committee. In her free time, she runs a small business with her husband while balancing two children, a cat, and seven chickens.
Jason Broughton, MLS, MPA
Since 2019, Jason Broughton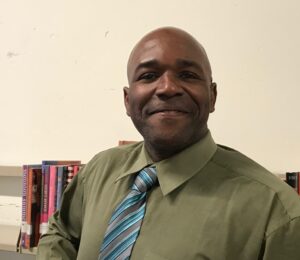 has served as Vermont State Librarian for the Vermont Department of Libraries and brings to the position extensive experience in library services with a focus on creating and nurturing a lifelong love of knowledge. Previously, Jason served as Assistant Vermont State Librarian and has held a variety of different library roles including workforce development trainer and outreach coordinator at the South Carolina State Library and director of Library Support Services, as well as assistant director of Public Service and interim librarian at the Live Oaks Public Library in Savannah, Georgia. Prior to his library career, he spent over a decade as an educator. Jason earned his M.S. in Library and Information Science from the University of South Carolina, a M.S. in Public Administration from the University of South Florida and a B.S. in Biology from Florida A&M University.