How can short poetry forms be mentor texts for metaphorical thinking?
~ Melanie Stultz-Backus
Most teachers have asked their students, from earliest grades through secondary school, to read and write Haiku.  There are many short poetic forms, from epigrams to cinquains to clerihews to "Nashers"  that can help students move from the literal to the figurative, the concrete to the abstract, as they attune themselves to metaphorical correspondences.  
From the Japanese, the seventeen syllable form requires subtle transformations, but there are scads of  "western haiku" (a term used by Jack Kerouac) written in English that capture the great features of critical thinking that Haiku spur.  We think in correspondences, in relationships, in analogies. It helps us understand congruences and divergences in ideas. It helps us classify, sort, distinguish—and conversely, to understand unifying features that merge into wholes. 
How could this work?  
The summer chair
rocking by itself
In the blizzard
~ Jack Kerouac, Scattered Poems, San Francisco: City Lights Poems, 1970.
The young reader will think of the images surrounding the action, and will interpret the scene. There are unspoken parts that bring the reader independence in their musings, but their interpretation will be grounded in the concrete details.  
Ezra Pound's famous Imagist poem:
In a Station of the Metro
The apparition of these faces in a crowd;
Petals on a wet, black bough.
~ Selected Poems of Ezra Pound. New York: New Directions, 1962.
The first line gives the setting, and the second, the concrete "picture-example" that binds the first line to the second. The reader must know key words – "Metro," "apparition". Then the image comes clear.  The correspondences between faces and petals, the darkness of the underground and a wet tree bough, bring up both mysteries and understandings about urban life. The connection creates tension and stretches the mind of the reader.
THE GRAND CANYON  by Adelaide Crapsey (1878-1914)
By Zeus!
Shout word of this
To the eldest dead! Titans,
Gods, Heroes, come who have once more
A home!
Adelaide Crapsey is best known for inventing the cinquain, a five line syllabic poem—two syllables, four syllables, six syllables, eight syllables, two syllables.  Her compressed verse, much like that of other Imagist poets, or practitioners of Haiku and Tanka, contains both power and surprise.  As with most short forms, learning to read the title as a directive for interpretation is crucial.  The whole cinquain becomes a vessel for concrete details that point to an implied metaphor.
Here's one by Margaret Atwood that has no title, but holds its own with a startling shift:
you fit into me
like a hook into an eye
a fishhook
an open eye
~ Power Politics, New York: Harper & Row, 1971.
In many short poems, the poet employs familiar metaphors or vernacular expressions, then revamps them to create a dissonance that is then resolved when the reader sees the picture anew. Readers will respond viscerally to the graphic contortion in this poem—and will be compelled to reenact the situation.
And to conclude this short take on short poems, one by Ogden Nash:
Kipling's Vermont
The summer like a rajah dies,
And every widowed tree
Kindles for Congregationalist eyes 
An alien suttee.
Wry, accurate, clever and requiring background knowledge, vocabulary knowledge and an appreciation of metaphor to understand and interpret—all things possible in a short scope, and all worth doing to expand the "thinking virtuosity" of our students. (Consider this poem when reading The Jungle Book, Kim or Gunga Din.)
The possibilities for using short poems as mentor texts are perhaps not infinite, but they are certainly multitudinous.  Have fun promoting them and puzzling them out with your students!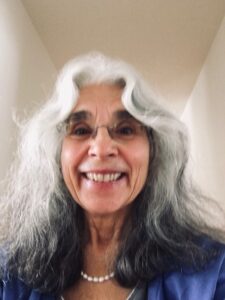 Bio:
Melanie Stultz-Backus, M.Ed., Literacy Consultant
Melanie is a retired English teacher whose career spanned thirty years at Mount Abraham Union High School in Bristol, Vermont. She first worked as a Chapter I teacher of reading, collaborating in many classrooms across the disciplines in Grades 7-12; next, she taught an array of required and elective courses in grades 9-12.  American Studies, a course in 20th century Literature, History and Culture she team-taught for over twenty years, was critical to her growth as a practitioner of collaborative teaching and performance based learning. Influenced by mentors from her high school and college years, she strove to make student agency central to her teaching. Mount Abraham's early initiative of a school-within-a-school focused on both personalized learning and rigorous development of competencies and performance based assessments. Melanie was privileged to integrate her roles as teacher leader, literacy coach and English instructor into efforts to refine and forward the goals of the Performance Assessment Working Group under the Investing in Innovation (i3) grant through the Center for Secondary School Redesign (CSSR, Providence, RI). This culminating experience deepened her interest and expertise in authentic learning, the art of coaching, and cooperative approaches to professional development as exemplified by Critical Friends Groups' philosophies. She treasured her twenty-year tenure as a member of the Coordinating Committee of the New England Young Writers' Conference at Breadloaf. In 2008 Melanie was named a UVM Outstanding Teacher for the Addison Northeast Supervisory Union.