Finding Poetry in Unusual Places
Ellen A. Thompson, Ed.D.
Poetry, literature that evokes a concentrated imaginative awareness of experience or a specific emotional response through language chosen and arranged for its meaning, sound, and rhythm.  ~Britannica.com
A few weeks ago, I tried out something I had not done in quite a long time.  It stems from an idea that grew out of something Katie Wood Ray shared at The National Conference of English Teachers (NCTE) in 1999. Katies speaks of this in her fabulous book, Wondrous Words. Katie puts it into the category of choral reading, I like to call it Found Poetry.  I have used this strategy with young kids, undergraduates in preservice education programs, graduate students, and now my fellow colleagues at Partnership for Literacy and Learning.  
The idea behind this idea is to work from a piece of literature and use the words of the author to construct a poem as a group that gets at the essence of the literature read.  This is a truly shared experience.  We read the same text, we find the words that please us, and we construct the poem as a group.  Everytime, no matter the text, no matter the group, I am amazed.  The air gets sucked out of the room when we read our group poem as a performance.  There is a feeling of pride as we realize, "we made this poem".  Together.
This latest venture into finding poetry with my work colleagues really pushed the envelope on text chosen to use.  I had offered the idea to my boss, not really thinking it through.  I trusted in Katie Wood Ray.  I trusted my colleagues.  My fingers were crossed as we started construction.  This is what we did: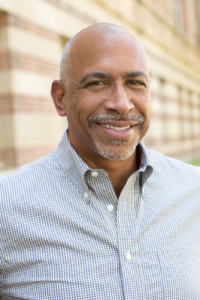 Our staff meetings this year have included big conversations about the need for equity in our schools and especially in our work with schools.  For this meeting, we were to have watched a short video, Where the Promise of the American Dream Falls Short in Schools, Pedro Noguero of the Center for the Transformation of Schools at UCLA.  In these 3 minutes, Pedro talks directly about what is impacting students in our schools.  Watch the video before reading on.  It will help you visualize what we did.
We watched the video again as a group.  Before watching I asked them to write down direct quotes of 15 words or less.  Each person chose a few, then considered which one to use – still not knowing what would come next!

We each read our selected direct quote of 15 words or less from the video.  We read it as if it were a finished piece already.  The first person stated the title.  We chose the word TRANSFORMATION for our title.  Then we each read our quote one after the other.  No comments.  No talk. We sat with it awhile, letting it hang in the room.

I asked: "What do you notice about our poem?"  We talked about repetitions, the density of the language, the intensity of our feelings as brought forward by our choices.

I asked them to read over their quote to see if they might shorten it or rearrange it to get at the essence of the statement.  They did. Once again we read our performance poem, TRANSFORMATION.  No comments.  No talk. We sat with it awhile, letting it hang in the room.

I asked "What do you think now?  Is there any way that we could arrange our lines to make it stronger?  Do we need to repeat any of the ideas?"  The ideas from the group began to take shape.  We repeated some lines, took out words and even added words.  We put in spacings that punctuated the white space and the ideas behind our words.  We rearranged our lines for emphasis. Everyone offered suggestions and we agreed upon our finished piece. We read TRANSFORMATION one more time as a performance piece. Wow!  The air was truly sucked out of our ZOOM screens!
Our found performance poem:
TRANSFORMATION

Don't change the kids 

or culture

NCLB leveled the playing field?  

We hadn't extended equal opportunity

Never stopped it.  

Pretended we did

Do not change the kids       or their culture.

Racial injustice is ignored in the system.

Never stopped it.  

Pretended we did

Children with talent and ability 

without opportunity.

Don't change the kids

or culture

TRANSFORMATION
~Inspired by the words of Pedro Noguera
~Arranged by Mary, Lisa, Barbara, Karen, Melanie, and Ellen
I have used it with the text of picture books, a chapter from a shared novel, and even created a character poem of Piper from Al Capone Does my Shirts, written by Gennifer Choldenko.  When not doing this through a ZOOM screen, the participants form a circle and literally move themselves and their chosen line to the spot they need it to be for the most impact. Do use this technique with your students.  I promise, it will work….everytime!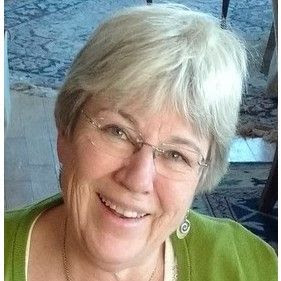 BIO: Ellen A. Thompson has been an educator for over 43 years.  She taught as a classroom teacher in Vermont for over twenty years with many of those years in a multiage setting teaching children aged 6-9 years of age. Ellen was named the Vermont State Teacher of the Year in 1993 and she achieved her National Board Certification as an Early Childhood Generalist in 1999. Ellen began consulting nationally in 1993 and has continued this work throughout her years as an educator.  Upon leaving the classroom, Ellen joined the Elementary Education literacy faculty at the University of Vermont in 2000.  At the University, she taught undergraduate literacy courses, supervised student teachers and also worked as a literacy consultant in two large scale literacy research projects which spanned the grades K-6. For twelve years Ellen worked with the Essex Town School District as the Director of Instruction and Information Services.  During this time, Ellen completed her doctoral studies in Educational Leadership and Policy Studies at the University of Vermont in the fall of 2007.  After the merging of the Essex Town School District and the Chittenden Central Supervisory Union, Ellen continued working with educators in the newly created Essex Westford School District as the Director of Learning Design.  Ellen is currently a literacy consultant for Partnerships in Literacy and Learning.