JOY and URGENCY: Addressing Equity While Inspiring Learners K-12
Hilton Burlington Lake Champlain
July 31, August 1, & 2, 2023
July 31, Aug. 1 & 2
Mon., Tues., & Wed.: $895.00 per person
Monday only: $325.00 per person
Additional Option: Three Graduate Credit Option
Attend the 3 days of the VLC conference and take the course – 3 credits through Saint Michael's College Total Cost $1570.00
*Submit registration by July 28, 2023.
*A separate registration form is required for each individual and must be accompanied by a check or purchase order.
*We can invoice before or after July 1, 2023
*For more information on graduate credit, please contact info@pllvt.org

*Register online and mail checks or purchase orders to:
Partnerships for Literacy and Learning
250 Main Street, Ste 202
Montpelier, VT 05602
Monday – July 31st
8:00: Registration and Continental Breakfast
8:30: Welcome and Introduction
8:30-11:15: Keynote with Tim Rasinski
11:15-12:00: Hot Topics
12:00-1:00:  Lunch/Vendors
1:00-4:00:  Keynote with Penny Kittle
4:10:  Course Registration Meeting (for those taking the graduate course option)
Tuesday & Wednesday
August 1st & 2nd
8:00:  Registration and Continental Breakfast
8:30-11:15:  Strand Sessions
11:15-12:00:  Tuesday: Hot Topics
11:00 – 12:00: Wednesday: Author Talk with Jo Knowles
12:00-1:00:  Lunch/Vendors
1:00-4:00:  Strand Session

Hilton Burlington Lake Champlain Accommodations:
We have a conference rate with the hotel – $229.00 for a room with two queen beds or a room with a single king.
Group Booking Reservation Information, The Hilton Burlington Lake Champlain, offers two convenient ways for attendees to reserve their overnight accommodations.
1. Call our Central Reservations Office at 1-800-HILTONS (445-8667), and mention the Vermont Literacy Conference- July 2023 to get the special discounted rate. 
OR
2. Visit our personalized group web page the hotel created for our group.
Vermont Literacy Conference Confirmations and Cancellations:
A $50 cancellation fee will apply to all registrants who cannot attend.  Notice of cancellation must be given by July 14, 2023. Cancellations after that date will be charged 100% of the registration fee. No refunds will be granted after that date.  The same policy applies to purchase orders.  If paying with a purchase order, please obtain permission from the school district to register. The conference attendee will be responsible for the conference fees if the school district does not receive the purchase order. No-shows will be invoiced and subject to collection for the total amount. A substitution of a registrant may be made at any time.  Returned checks will be charged $35. You will receive a confirmation by e-mail.  If you do not receive a confirmation, please get in touch with the PLL office to ensure that you are registered at info@pllvt.org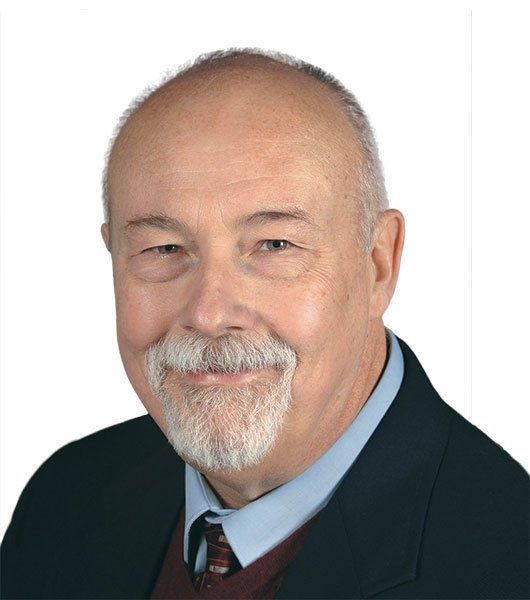 KEYNOTE: Whatever Happened to the Art of Teaching Reading: Teaching Reading is both Art and Science with Timothy Rasinski
The last several years has brought about the Science of Reading (SoR) movement.  SoR advocates argue that the science of reading should guide reading instruction. While not denying the importance of science in understanding reading, the TEACHING of reading is an ART as well as a science. In his presentation, Dr. Rasinski will describe the key elements of the Art of Teaching Reading and will show how the scientific reading competencies can be taught in artful ways. Great teachers must be artists and scientists at the same time!
Timothy Rasinski is a professor of literacy education at Kent State University and director of its award-winning reading clinic. He also holds the Rebecca Tolle and Burton W. Gorman Endowed Chair in Educational Leadership. Tim has written over 250 articles and has authored, co-authored, or edited over 50 books or curriculum programs on reading education. He is the author of the best-selling books on reading fluency: The Fluent Reader and The Megabook of Fluency. Tim's scholarly interests include reading fluency and word study, reading in the elementary and middle grades, and readers who struggle. His research on reading has been cited by the National Reading Panel and has been published in journals such as Reading Research Quarterly, The Reading Teacher, Reading Psychology, and the Journal of Educational Research. Tim is the first author of the fluency chapter for the Handbook of Reading Research, Volume IV.
Tim served a three-year term on the Board of Directors of the International Reading Association and was co-editor of The Reading Teacher, the world's most widely read journal of literacy education.  He has also served as co-editor of the Journal of Literacy Research. Rasinski is a past president of the College Reading Association, and he has won the A. B. Herr and Laureate Awards from the College Reading Association for his scholarly contributions to literacy education.  In 2010 Tim was elected to the International Reading Hall of Fame, and he is also the 2020 recipient of the William S. Gray Citation of Merit from the International Literacy Association. In 2021 Tim was identified in a Stanford University study as being among the top 2% of scientists in the world. 
Prior to coming to Kent State, Tim taught literacy education at the University of Georgia.  He taught for several years as an elementary and middle school classroom and reading intervention teacher in Omaha, Nebraska. Tim is a veteran of the United States armed forces.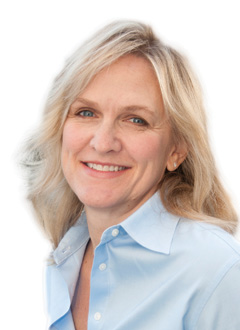 KEYNOTE: Micro Mentor Texts: Using Short Passages From Great Books to Teach Writer's Craft with Penny Kittle
We all want students who write clearly and powerfully. We can teach this through daily practice with "micro mentor texts," passages from acclaimed books, and the decisions authors make to craft those texts, so they engage readers. We can lead students to see a book as a treasure chest of writing craft moves—the moves that skilled writers use. Even young writers can and will begin to name those moves and use them in their craft through passage study and imitation. They will learn a wide range of writing skills from grammar in context, varied sentence patterns—both the art and feel of cohesion and style—as well as all the ways a writer is an artist of words. Our mini-lessons have the power to fundamentally change the way students understand writing. Come to study and write together.
Penny Kittle is the co-author of 180 Days with Kelly Gallagher and author of Book Love, and Write Beside Them, which won the James Britton award. She also co-authored two books with her mentor, Don Graves, and co-edited (with Tom Newkirk) a collection of Graves' work, Children Want to Write. She is the president of the Book Love Foundation and was given the Exemplary Leader Award from NCTE's Conference on English Leadership.
Penny teaches graduate students at the University of New Hampshire Literacy Institutes in the summer.  Throughout the year, she travels across the U.S. and Canada (and once in a while quite a bit farther), speaking to teachers about empowering students through independence in literacy. She believes in curiosity, engagement, and deep thinking in schools for both students and their teachers. Penny stands on the shoulders of her mentors, the Dons (Murray & Graves) and the Toms (Newkirk & Romano), in her belief that intentional teaching in a reading and writing workshop brings the greatest student investment and learning in a classroom.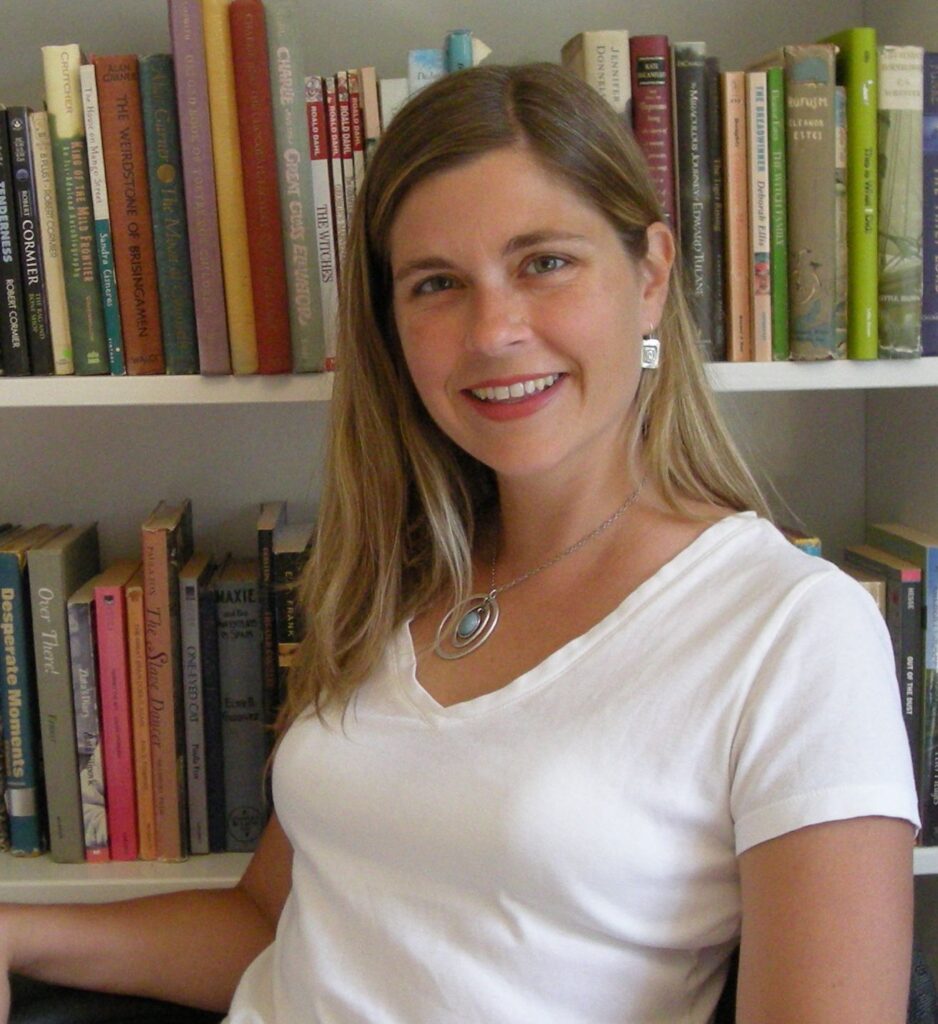 Author Talk with Jo Knowles - Wednesday
Jo Knowles is the author of Still A Work In Progress, Read Between The Lines, Living With Jackie Chan, See You At Harry's, Pearl, Jumping Off Swings, and Lessons from a Dead Girl, Where and The Heart Is. Some of her awards include two SCBWI Crystal Kite Awards, a New York Times Editor's Choice and Notable Book, the PEN New England Children's Book Discovery Award, an American Library Association Notable, Bank Street College's Best Books for Children (Outstanding Merit), and YALSA's Best Fiction for Young Adults.
Jo has a master's degree in children's literature and teaches writing at the Mountainview MFA program through Southern New Hampshire University. In addition to writing, she teaches in the MFA program at Southern New Hampshire University and travels to schools and libraries to talk with people of all ages about books and writing for teens. She lives in Vermont with her husband and son.
More on the Art of Teaching Reading
Tim Rasinski (Monday Only)
In this Hot Topic session, Tim will be available to continue discussing the topics covered in his keynote address.  He will provide examples of the art of teaching reading as well as answer any questions that may arise.
Bridging the Gap: Melding Language-Rich Literacy Communities with Current Reading Research
Rebecca Cardone
The recent push for evidence-based approaches to reading instruction can be interpreted as a one size fits all scenario. But we know that to provide responsive instruction, teachers need a variety of approaches, strategies, and materials. There is not a one-size-fits-all approach that will meet the needs of all learners in our classrooms. In this Hot Topic, we will work on creating a comprehensive approach to foundational skill instruction while also ensuring that we are creating communities of readers and writers that allow for rich and meaningful conversations.
Making the Case for Equity: Identity, Skills, Intellect, Curiosity and Joy in the Readers' Workshop
Ellen A. Thompson
Using Gholdy Muhammad's framework for culturally and historically responsive literacy, we will discuss what kinds of books students spend the most time in at our request. What is the makeup of our classroom library? What should it include if we are to truly broaden our choices for them?
Up the Joy, Ditch the Struggle: Strategies to Boost Literacy Teachers
Berit Gordon (Tuesday Only)
We love our students, and we care deeply about our jobs. And we are stressed, exhausted, and overwhelmed. There is another way. We can prioritize our professional well-being with an overall approach, and practical strategies that go beyond self-care and that help us to feel good and be good at our essential work. Our readers and writers deserve thriving adults in their lives. When we choose strategies that help us see the impact of our hard work, students experience our best teaching selves. Just like students, we deserve practical steps for growth that meet us where we're at and celebrate progress. Through an overall approach that respects teacher choice, as well as innovative tips for literacy instruction, this workshop will show you the way to avoid burnout and find more teaching joy.
Literacy instruction: Learning, Revising, Adjusting, and Growing in the Process!
Lindy Johnson
Facilitated discussion of teaching literacy topics to our youngest learners. Include the five components: phonemic awareness, phonics, fluency, vocabulary, and comprehension, guiding the discussion around how this can be done effectively when provided programs or without.
Heart Words: Kid-Friendly Orthographic Mapping of High Frequency Words
Beth Moore & Heather Ferreria
In this co-facilitated session with Beth Moore, a literacy coach, & Heather Ferreria, a 1st-2nd grade multiage classroom teacher, you'll learn a simple, kid-friendly method for orthographic mapping of high-frequency words. High-frequency words are the words children will see in nearly every book they read and will write every time they create their own stories. These words are so common that learning to recognize these words automatically is an important step in becoming a strong reader and writer. Instead of rote memorization, children can be taught that some parts of the word are spelled in a way that is expected — and other parts of the word need to be learned "by heart".
Making the Best of Best Practices in a Comprehensive Literacy Classroom
Billie Jo Roberts
In this session, Billie Jo will lead participants toward the shifts they can make in their literacy classrooms in response to what is best for students. Now more than ever, educators need to be considering the many layers of instruction that will foster growth and success. Participants will have an opportunity to hear from a Literacy Coach teacher who has been implementing best practices in literacy in a 2nd-grade classroom. As literacy practices are becoming more and more complex, it's important to provide learning opportunities that are cohesive, explicit, and intentional. Through modeling and discussion, participants will experience areas of literacy from phonemic awareness, phonics, whole group, and small group instruction. Making reference to resources such as Shifting the Balance by Burkins and Yates and This is Balanced Literacy by Fisher, Frey, and Akhavan, educators will walk away with practices, plans, and ideas that will support the work of striking a balance that responds to what students need to know and can do as readers and writers.
Alex Bacheller
First Chapter Fridays will introduce educators to the practice of reading aloud the first chapter from a book on Fridays with the aim to inspire readers and offer choice reading options. This Hot Topic session will include a process for choosing, tracking, and following up on books shared, as well as ways to engage readers while teachers share. I will also provide lower and upper-middle suggestions for First Chapter Friday (FCF) read-aloud options. FCF are intended to introduce readers to a variety of new texts to keep their reading life rich and choice-driven. In addition, reading aloud to students is always a great way to support fluency.
TUESDAY & WEDNESDAY | AUGUST 1 & 2, 2023
(Select one STRAND to attend)
For the Joy of Writing! Fostering Writing Engagement Through "Low-Stakes" Writing: Gr K-6
Rebecca Cardone
Learn how to establish and maintain a Writer's Workshop, which includes writing routines that give students the time, space, and autonomy to engage with playful, low-stakes writing. You will discover how this low-stakes writing can lead to high- levels of engagement and growth. Learn strategies for carving out time for this type of writing and ways to implement robust writing routines and rituals that allow students to explore their creativity and express themselves in new and exciting ways. As Ralph Fletcher reminds us in his introduction to Joy Write, by the time students reach middle or high school, their attitudes about writing and identity as writers and readers have become fixed. We have a rare opportunity to instill in our students a positive attitude towards writing and reading in their elementary years. Are we taking advantage of that sweet spot or squandering the opportunity?
The Resilient Adolescent Reader: Gr 5-12
Lisa Driver
Teachers play an instrumental role in fostering successful reading experiences for adolescent readers, especially for those that struggle with the reading demands in middle/high school. A resilient reader is a reader in the face of ongoing adversity shows up every day in our classrooms to learn. They may appear apathetic and unmotivated, but in reality, they crave and deserve success in reading. Strengthen the resiliency of your struggling readers— with a sense of joy and urgency as we learn, revise, adjust and grow our approach to help ALL learners. Topics addressed in this strand include differentiation strategies, building fluency skills, vocabulary development, and reading strategies for adolescent readers. Participants will learn about the characteristics of a resilient reader. We will explore ways to revise perspectives about adolescent readers. We will learn how to adjust our teaching practice and curriculum to meet the needs every day in our classrooms. And most importantly, participants will grow their practice, working together to share different strategies, activities, ideas, resources, and tips that can help our adolescent readers find success and joy! 
Strategies that Foster Independence, Boost Readers, and Writers' Stamina, and Set the Stage for High Impact Feedback: Gr 5-12
Berit Gordon
Students get better at reading and writing, in part, by doing those things a lot. But simply asking them to go off and practice is rarely that easy. Teachers might encounter avoidant behaviors, low stamina or motivation, or lack of focus, despite their best intentions and students' desire to succeed. Or, teachers might make gains in getting readers and writers to "do," but only with substantial support and scaffolds. This limits teachers' ability to differentiate, provide on-the-spot feedback, and, to feel energized and impactful at their work. Here are fresh and user-friendly strategies that help students feel capable and ready to take the reins and practical ways to deliver high-impact feedback that allows every reader and writer to grow. Participants will have opportunities to:
Reflect on common obstacles that may contribute to students' reliance on our help, reluctance to read and write, or low stamina and motivation

Chip away at those same problems with strategies that get students doing and trying more, regardless of their reading and writing levels

Consider how encouraging student independence and stamina readies them for growth and then sets up teachers to provide meaningful feedback 

Observe and plan for ways to provide high-impact feedback for students based on where they are at 

Leave energized to try out practical strategies based on what teachers and students need most
Beyond the True Story: Student Choice in Narrative Writing: Gr K-6
Beth Moore
Teaching personal narrative at the start of the year can be a powerful way to invite students to get to know each other, to create their own identity and life story via the narratives they choose to tell, and to set the stage for a year of meaningful, creative, powerful writing. However, lying just under the surface of this work lies the risk of blocking out some students who might not be ready to trust others with their stories. Some stories, some life circumstances, are just too precarious to share first thing in the school year–or maybe anytime during the school year. So what can you do to earn their trust? How do you build a community of writers who can trust each other at the start of the year? What options can you offer so that every child in your classroom feels welcome and included as a writer in your classroom?
Making the Shift: Word Work in K-2
Heather Gebo
This strand will lean on the newest research in the science of reading and what it means for us as teachers and as learners. Jan Burkus and Kari Yates have written the book, Shifting the Balance to help underscore the importance of making both subtle and targeted changes in our instruction. We will look at the new understandings for teaching word work and explore the research supporting them and the misconceptions we may have about them. Participants will get a more in-depth understanding of each of the shifts and how each one impacts whole-class, collaborative, small-group, and independent word study instruction. We will compare these new understandings to our current practices. We will also discuss the next steps in our learning process to keep our teaching balanced and vital! Participants will create goals for their own learning plan for the next school year. The conference theme will overlay these discussions: Joy and Urgency: Addressing Equity while Inspiring Learners K-12.
Building Independence and Accountability in Book Club Discussions: Gr 5-8
Alex Bacheller
Book club discussions are one of the best ways for readers to engage in their reading life. Sharing ideas, listening, and responding to others in rich, academic conversation are all skills we hope our students cultivate during our time with them. However, we have all seen the book club discussions that quickly dissolve into social conversation or the alternative: the silent group. This workshop will offer a variety of tools and strategies to get your students talking about their books, including questioning frameworks, accountability tools, prompts, protocols, and models. In addition, we will explore notebook work that will help support students in their discussions as well as act as a landing place for discussion outcomes, next steps, and higher-order thinking work.
Readers' Workshop: Exploring the Possibilities with Equity in Mind: Gr K-6
Ellen A. Thompson
We know that our students need to become literate adults, adults who can read and write, and also do read and write. We also know that teaching reading is more than just a simple one size fits all activity. This strand will dig into the many ways to establish and maintain a reading community to allow students to create their own reading identities. We will discuss instructional practices and teaching models that support students as they gain their own agency in their reading lives. We will explore the book, Answers to Your Biggest Questions about Teaching Elementary Reading by Christina Nosek. We will look at the essential components of a workshop, keeping track of the importance of what we teach and how we teach to create readers. Participants will acquire an in-depth understanding of the use of routines and teaching models that support readers' ability to make meaning from text. We will examine whole-class, collaborative, small-group, and independent reading instruction and compare these new understandings to our current practice. Participants will create goals for their own learning plan for the next school year. The conference theme will overlay these discussions: Joy and Urgency: Addressing Equity while Inspiring Learners K-12. We will also discuss the next steps in our learning process to keep our teaching of reading authentic while also accessible for all of our students.
We are grateful to our past and current VLC sponsors!