JOY and URGENCY: Addressing Equity While Inspiring Learners K-12
Monday only: $160 per person
Monday, Tuesday & Wednesday: $395 per person 
Three Graduate Credit  Option from Saint Michael's College:  $600
Registration includes links to all live sessions, a professional resource, all supporting materials, and access to all session recordings
Register by

July 31, 2021.

 
A separate registration form is required for each individual and must be accompanied by a check or purchase order.
For more information on graduate credit, please contact info@pllvt.org.
Register online and pay by PayPal or mail checks or purchase orders to:
250 Main Street, Ste 202, Montpelier, VT 05602
Monday – Aug. 2nd
8:45 – Welcome and Introduction
9:00-10:45 – Keynote with Jennifer Serravallo
11:00-12:00 – Hot Topics
12:00-1:00 – Bag Lunch Talks (Optional) and Course Registration Meeting
1:00-1:45 – Optional Fun Opportunity (TBA)
2:00-3:45 – Keynote with Cornelius Minor
Tuesday & Wednesday – Aug. 3rd & 4th
8:45 – Coffee House (optional)
9:00-10:45 – Strands Sessions
11:00-12:00 – Hot Topics
12:00-1:00 – Bag Lunch Talks (Optional) and Vendor Showcase
1:00-2:45 – Strands Sessions
3:00-3:45 – Optional Fun Opportunity (TBA)
5:00 – Virtual Cocktail Hour (Tuesday)
Confirmations and Cancellations:
A $50 cancellation fee will apply to all registrants who cannot attend. Notice of cancellation must be given by July 15. Cancellations after that date will be charged 100% of the registration fee. No refunds will be granted after that date. The same policy applies for purchase orders. If paying with a purchase order, please be sure to obtain permission from the school district to register. If the school district does not come through with the purchase order, the conference attendee will be responsible for the conference fees. No-shows will be invoiced and subject to collection for the full amount. A substitution of a registrant may be made at any time. Returned checks will be charged $35. You will receive confirmation by e-mail. If you do not receive a confirmation, please contact the PLL office to ensure that you are registered at info@pllvt.org.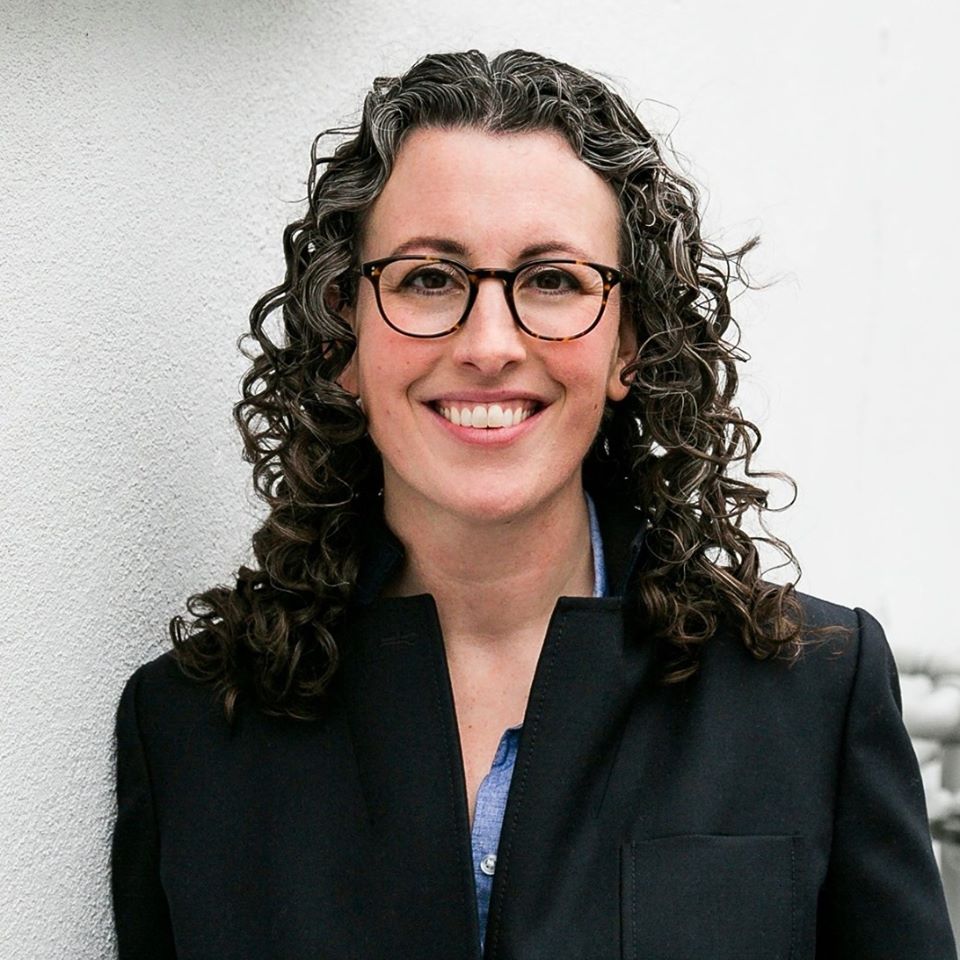 KEYNOTE: Teaching Writing in Small Groups for Remote and In-Person Teaching with Jennifer Serravallo
Drawing from Jennifer Serravallo's newly-released Teaching Writing in Small Groups, this session will show you how just a few minutes of purposeful, responsive teaching can have a big impact with your students whether you are in-person or teaching remotely. The emphasis will be on essential practices for optimizing small groups that will help you value each child's language and literacy practices, develop relationships with your writers, teach with efficiency, improve independence, and more. The engaging videos and Jen's ability to break down complex concepts into actionable, doable steps will equip participants to be able to try out the ideas right away.
Jennifer Serravallo is a literacy consultant, speaker, and the author of several popular titles including the NY Times Bestselling The Reading Strategies Book, The Writing Strategies Book, Understanding Texts & Readers, and The Teacher's Guide to Reading Conferences. Complete Comprehension is a revised and reimagined whole book assessment and teaching resource based on the award-winning Independent Reading Assessment. Her latest book, Connecting with Students Online: Strategies for Remote Teaching and Learning offers concise, doable answers for teaching in this unprecedented pandemic. Jennifer was a Senior Staff Developer at the Teachers College Reading and Writing Project and taught in NYC public schools. Twitter: @jserravallo Instagram: @jenniferserravallo Web: www.jenniferserravallo.com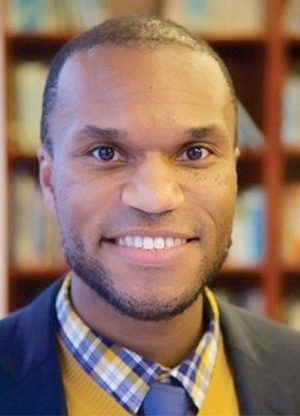 KEYNOTE: Back to Something Better with Cornelius Minor
2020 shifted the very foundations of our profession. That shift was not without some pain. We mourned the losses of classroom spaces, the ability to see students daily, and the ways that we have traditionally served them. In the face of all these losses, all of us (at some point in this journey) have longed for a return to "normal". In this presentation, Cornelius Minor will explore how our nostalgic reverence for life Pre-March 2020 is misplaced… that even though we felt certain about some things, that there were still too many kids, families, and whole communities left at the margins of our work. Though we know that inequities have always persisted in American schooling, "equity" became a visible issue during the pandemic. When we consider how gender, race, class, and ability impact our work, we cannot afford to think merely about "kindness" or "diversity". Such thinking is not enough. We can reconsider our methodologies, pedagogies, and tools to use them in ways that benefit ALL students powerfully. Our path forward can be defined by individual teachers that work from this understanding. During this time together, we will explore the question, "What if we did not return to normal? What if we returned to BETTER?"
Cornelius Minor is a Brooklyn-based educator. He works with teachers, school leaders, and leaders of community-based organizations to support equitable literacy reform in cities (and sometimes villages) across the globe. His latest book, We Got This, explores how the work of creating more equitable school spaces is embedded in our everyday choices—specifically in the choice to really listen to kids. He has been featured in Education Week, Brooklyn Magazine, and Teaching Tolerance Magazine. He has partnered with The Teachers College Reading and Writing Project, The New York City Department of Education, The International Literacy Association, and Lesley University's Center for Reading Recovery and Literacy Collaborative. Out of Print, a documentary featuring Cornelius made its way around the film festival circuit, and he has been a featured speaker at conferences all over the world. Most recently, along with his partner and wife, Kass Minor, he has established The Minor Collective, a community-based movement designed to foster sustainable change in schools. Whether working with educators and kids in Los Angeles, Seattle, or New York City, Cornelius uses his love for technology, hip-hop, and social media to bring communities together. As a teacher, Cornelius draws not only on his years teaching middle school in the Bronx and Brooklyn, but also on time spent skateboarding, shooting hoops, and working with young people. You can connect with him at Kass and Corn, or on Twitter at @MisterMinor. 
(Select one HOT TOPIC each day)
Cultivating Equity in our Classrooms
Lisa Driver
This Hot Topic addresses how humanities educators can strive to be responsive to the cultural and racial identities of this moment in time. Based on the work of Gholdy Muhammed and her book Cultivating Genius there is an opportunity to inspire our learners with a four layered approach that includes identity development, skill development, intellectual development, and criticality. Learn, revise, adjust and grow your approach with a sense of joy and urgency to help ALL of your learners. Gr 6-12
Reading, Reading, Reading! Why the big fuss over independent reading?
Ellen A. Thompson
The Hot Topic session will uncover the real truth: Independent reading is NOT a filler activity! Participants will revisit what we know about its importance within an intentional classroom instructional program. Concepts of sustained time, accountability, teachable moments, and conferring will be on the table. Gr K-12
How to Up the Joy and Ease the Struggle
Berit Ilse Gordon
We love our students and we care deeply about our jobs. And we are stressed, exhausted, and overwhelmed. There is another way. We can prioritize our professional well-being as literacy teachers with an approach and practical strategies that go beyond self-care.  Our readers and writers deserve thriving adults in their lives. When we access strategies that help us stay happy and healthy in a demanding job, they will experience our best teaching selves. Through an overall approach that involves teacher choice, as well as innovative and user-friendly strategies for literacy teachers, this workshop will show you the way to avoid burnout and find more teaching joy. Gr K-12
Blurring the Lines Between Reading, Writing, Thinking and Listening
Leah Mermelstein and Maria Nichols
Leah and Maria will facilitate a conversation about ways to let reading, writing, thinking and speaking complement one another. They help us consider how blurring the lines can deepen our students' understandings of different literacy concepts. Participants will also get the opportunity to dig into possible instructional flows to this work, as well as have time to talk to one another about how blurring the lines can bring a beautiful simplicity to teaching and learning. Gr K-4
Creating An Authentic and Productive Reading Community: Strategies for Establishing Strong Reader's Workshop Routines and Igniting a Love of Reading in Your Students
Kyra Barrett
Throughout the duration of this one hour workshop participants will be provided information about ways to develop high impact reading routines that help students build strong reading and conversational habits. The workshop will also discuss creative ways to foster a love of reading through class book talks, conferences, read alouds, and using reader's notebooks to record and track thinking. While discussing establishing routines as well as igniting a love of reading both virtual and in person learning resources and strategies will be shared and presented. Gr 4-6
Why Universal Instruction Requires Layers of Support and Why Now
Tracy Watterson, Chris Kane, and Jacqui Kelleher, VT AOE
Join us for learning and conversation with fellow educators as we discuss what is meant by layered support during core instruction, the collaborative responsibilities for general and special educators to plan and deliver differentiated instruction, and how doing so can address inequities and reduce achievement gaps for the full spectrum of students. Participants will leave this session with change ideas and practical measures to tweak and test in their setting. Gr PK-12
Developing Capacity for Literacy Professional Learning
Rebecca Cardone
Are you interested in sharing your literacy knowledge and expertise with others but not sure how to get started? This session will be dedicated to talking, learning, and gaining ideas for how to build your own capacity for providing literacy professional learning opportunities in your school and beyond. Gr K-12
TUESDAY & WEDNESDAY | AUGUST 3 & 4, 2021
(Select one STRAND to attend)
Reading Workshop: A Vital Balancing Act!
Ellen Thompson
We know that our students need to become literate adults, adults who can read and write, and also do read and write. We also know that teaching reading is not a simple one size fits all activity. This strand will dig into the many areas of balance needed from literacy components, to types of instructional groupings, to types of reading by and with students in a workshop setting and so much more. We will explore the book, This is Balanced Literacy by Fisher, Frey, and Akhaven. 
Meeting 1: What is Balanced Literacy?  We will look at the basic components of a comprehensive balanced system keeping track of the importance of both constrained and unconstrained skills needed for learning to read. 
Meeting 2: Participants will get a more in depth understanding of whole-class, collaborative, small-group, and independent reading and writing instruction.  We will compare these new understandings to our current practice. 
Meeting 3: Participants will create goals for their own learning plan for the next school year.  What changes might be considered?  Are there places where more or different instruction is needed?  How do we better understand the needs of our students through assessment practices?  What does responsive teaching look like?
Meeting 4: Participants will share their learning plans with a small group, looking for new ideas and ways to stretch their learning. The entire group will circle up to consider our major takeaways from the content provided. We will also discuss our next steps in our learning process to keep our teaching balanced and vital! Gr K-6
The Resilient (Not Struggling) Adolescent Reader
Lisa Driver

Teachers play an instrumental role in fostering successful reading experiences for adolescent readers, especially for those that struggle with the reading demands in middle/high school. A resilient reader is a reader in the face of ongoing adversity, shows up every day in our classrooms to learn. They may appear apathetic and unmotivated, but in reality, they crave and deserve success in reading. Strengthen the resiliency of your struggling readers— with a sense of joy and urgency as we learn, revise, adjust and grow our approach to help ALL learners. Topics addressed in this strand include differentiation strategies, building fluency skills, vocabulary development, and reading strategies for adolescent readers. Participants will learn about the characteristics of a resilient reader. We will explore ways to revise perspectives about adolescent readers. We will learn how to adjust our teaching practice and curriculum to meet the needs every day in our classrooms. And most importantly, participants will grow their practice, working together to share different strategies, activities, ideas, resources, and tips that can help our adolescent readers find success and joy!  Gr. 6-12
Teachers Need Strategies Too! Say Yes to Growth and No to Burnout
Berit Ilse Gordon
How can we get the personalized support we need as literacy teachers to avoid the all-too-common trap of working tremendously hard without a sense of impact? How can we stop the constant sense of being overwhelmed? We can choose a teaching goal based on a research-based progression for literacy teachers. When teachers choose the goal that's right for them, they can get to a high-impact literacy classroom where every student identifies as a reader and writer and sees growth, and teachers avoid burnout and constant stress. More importantly, we can get practical strategies to reach our goal, and then strategies to reach the next goal, and so on. Come for the overall approach to keep you feeling and being good at your job, and come for the tried and true, innovative strategies for the following goals: 
Staying Happy and Healthy in a Demanding Job
Creating a Safe, Inclusive, and Organized Literacy Classroom

Establish Routines and Rituals that Eliminate "Management"

Build Relationships through Reading and Writing 

Boost Independence: Shift the Balance so Readers and Writers are Working as Hard as We Are

Provide Quality Feedback that Moves Readers and Writers without Exhausting Yourself in the Process

Plan for Lessons, Units, and Assessments that Engage Every Reader and Writer in the Room

Student Talk: Collaboration Strategies that Work

Assessment: New Strategies that Turn Piles of Student Writing into Manageable, Even Enjoyable Works Gr K-12
"We-Do" Writing: Maximizing Practice to Develop Independent Writers
Leah Mermelstein
This strand will show participants how to use the "We-Do" model of instruction to teach with simplicity and a respect for supported practice. Participants will learn about three writing strands, three corresponding instructional sessions and three levels of practice. Participants will learn by getting an overview of the "We-Do" model of instruction that's featured in Leah's newest book, "We-Do" Writing: Maximizing Practice to Develop Independent Writers. Participants will also have an opportunity to revise their teaching practices by considering question such as:
Does my present writing instruction provide equitable access to all students?
Does my present writing instruction give students choice in topics?  
Does it ask them to write about what they are learning in school?  
How do I find the right balance between these two ideas?
Participants will grow their practice by envisioning the different writing components that they might add to their curriculum during the next school year.  They will also have a chance to devise possible daily and weekly writing schedules. They'll adjust their practice by having collaborative conversations, imagining how the "We-Do" model of instruction will impact their future students. Gr K-4
Sketchnoting for Communicating Critical Literacy
Audrey Richardson
Sketchnoting is gaining popularity as a way to communicate complex ideas and encourage diverse ways of thinking and knowing. This course will explore the craft of sketchnoting in and outside of the classroom as a mechanism for literacy, equity, and metacognition. We will look at modes of sketchnoting and visual design thinking as classroom practice to support academic outcomes as well as use sketchnoting to understand and communicate systems initiatives and theories in education. Educators will create a plan to actionably incorporate sketchnoting into their upcoming academic year. This course is designed for educators as well as special educators, coaches, and administrators. Gr 4-12
Building an Antiracist Literacy or Humanities Unit Using Stamped: Racism, Antiracism, and You by Jason Reynolds
Jenn Childress
Participants in these sessions will explore their curriculum and teaching practices with the lens of equity and inclusion. Using Stamped: Racism, Anti Racism, and You educators will envision how to use this text or parts of it to move their instruction to a proactive anti racist position. Using a Text Equity Protocol teachers will interrogate texts they've used in the past and texts they are considering using in order to make equitable instructional decisions. Participants will understand and explore the foundations of designing an antiracist literacy or humanities unit including choosing and teaching related vocabulary and concepts, creating a community that supports uncomfortable discussions, and learning about how everyone's social identities interact with dominant culture and various levels of power and privilege.  Sections of Stamped will be explored and read closely with time to reflect and discuss with colleagues. Educators will walk away with a multitude of instructional activities, discussion prompts, and improved confidence to take on the difficult work of combating systemic racism in the classroom.
Talk as Transformation: Building Equity, Agency and Joy in the Elementary Classroom
Maria Nichols
Talk has the potential to transform classroom culture, literacy learning, and children's identity – individually and collectively. Building this culture of talk creates space for students to think and construct together. In this space, the support of thoughtful, authentic facilitation honors student's intellect, teaches into thinking and meaning making as a process, enables students to find joy in and construct unique understandings of texts, and helps each individual recognize the power of their voice.
Meeting 1 will introduce participants to purposeful talk, defining it and offering concrete examples.
Meeting 2 will offer an opportunity for participants to reflect on their own students and learning environment, and consider their entry point into and potential  impact of this work.
Meeting 3 will delve into necessary teaching shifts with a focus on teacher facilitation, enabling participants to consider change in their own practice. 
Meeting 4 will offer opportunity for participants to grow their practice through group discussion focused on first or next steps with building a culture of talk. Gr K-5
Shared Stories, Shared Voices: Building Community and Centering Children's Interests & Identities
Christine Hertz Hausman
In this strand, PreK-1st grade participants will explore how to start the year by focusing on playful literacy engagement, building community, and investigating and honoring children's interests and identities. Educators will learn how interactive writing, shared reading, and read aloud can build community while practicing the literacy skills that many children need. With time built in for collaboration and planning, this highly interactive strand will help teachers prepare for a joyful and powerful start to the school year. Gr PreK -1
Setting the Stage for Culturally Responsive & Sustaining Pedagogies
Kathleen Brinegar and Jeanie Philips
Start the year by setting the stage for an environment and curriculum that build an inclusive community and foster critical consciousness. We will explore culturally responsive and sustaining practices that shift the dominant paradigm, question assumptions, and create space for many ways of being and knowing. Participants will leave with a plan to implement culturally responsive strategies in their setting and continue to grow in their practice.
Meeting 1: Examine culturally responsive and sustaining pedagogies and these four foundational concepts: cultural transparency, appreciative stance, windows and mirrors, and an orientation toward justice. 

Meeting 2: Interrogate our biases and assumptions, even those we don't know we are holding, as they relate to our curriculum and learning environment.

Meeting 3: Apply culturally responsiveness to your environment and curriculum to create more inclusive learning opportunities. 

Meeting 4: Prepare for sustainability and continual growth in cultural responsive and sustaining pedagogies.  Gr 5-12
Fostering Agency, Independence, and Joy in the Writer's Workshop
Rebecca Cardone
The Writer's Workshop provides an ideal framework for providing students with a predictable and structured time for writing instruction, daily opportunities to write, as well as an invitation to live a writerly life. Within this framework are ongoing opportunities for students to take agency and ownership over their learning and growth as writers, building independence along the way. Crucial to the success of this framework is building joy and excitement for and about writing.  In this strand participants will learn how to establish and manage a Writer's Workshop in their classroom. Topics such as launching a Writer's Workshop, writer's notebooks, components of a workshop, and using assessment to drive instruction will be covered. Ongoing discussion, reflection, and planning will allow participants to leave with a toolbox full of strategies and ideas for establishing a joyful and successful Writer's Workshop in their own classrooms. Gr 3-6
We are grateful to our VLC sponsors!