We are excited to share a series of three day-long events taking place in Vermont during the 2023-24 school year. Titled "Building Upon the Newest Research and Evidence in Literacy Instruction,". We're pleased to feature three esteemed scholars, Kelly B. Cartwright, Ph.D., Rachael Gabriel, Ph.D., and Julia Lindsey, Ph.D. They will explore the latest research and evidence in literacy instruction, offering valuable insights to educators and anyone interested in advancing literacy practices. These events promise to be a valuable source of knowledge and collaboration, supporting literacy instruction in Vermont.
Kelly B. Cartwright, Ph.D – October 30th
Rachael Gabriel, Ph.D – January 25th
Julia Lindsey, Ph.D – April 11th
DETAILS OF THE 3 EVENTS:
Kelly B. Cartwright, Ph.D

Title: Why Can't My Best Word Readers Understand Text? Science-Based Instructional Strategies for Supporting Active Comprehension
Intended audience: Classroom teachers, grades K-6
Dates: October 30, 2023
Location: Hampton Inn, Colchester, VT
Time: 8:30-3:30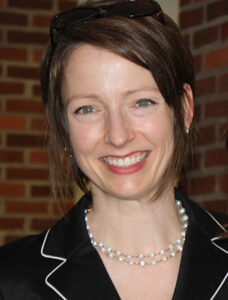 Cost: $225.00 ($675.00 for all three)
Excellent decoders are not always excellent comprehenders. Many times, our students seem to have all of the necessary skills they need to be good readers (things like phonemic awareness, phonics, fluency, vocabulary, and comprehension strategies, to name a few), but somehow, they still struggle with putting all of these things together in order to comprehend texts. In this session, we will dig a bit deeper than the familiar skills listed above to explore essential thinking skills, called executive skills, that form the foundation for successful reading comprehension. In this session, educators will learn
   

How self-regulatory executive function skills fit into an Active View of Reading

   

How to identify students with specific reading comprehension difficulties (strong word reading abilities but surprisingly low reading comprehension)

   

How executive function difficulties often go hand-in-hand with, and underlie, reading difficulties

   

How to implement science-based interventions to support active comprehension in students who "read" but don't comprehend.

   

Insights and take-home strategies for helping students achieve an active, meaning-focused approach to print.
After the workshop, Kelly will be available for face-to-face Q&A about the work folks have been doing around the Active View of Reading in Vermont.
Rachel Gabriel, Ph.D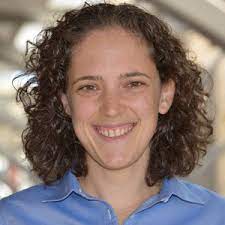 TOPIC: Navigating and Applying Reading Research to Classroom Practices
Date: January 25, 2024
Location: TBD
Time: 8:30-3:30pm
Cost: $225.00 ($675.00 for all three)

Description Forthcoming. 
Julia Lindsey, Ph.D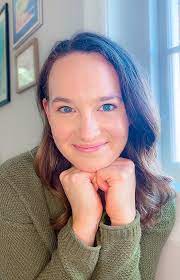 Topic: Putting Research into Practice in Early Reading
Date: April 11, 2024
Location: TBD
Time: 8:30-3:30
Cost: $225 ($675.00 for all three)
Intended Audience: K-3
Dr. Lindsey will present three sessions on this one day
Keynote: What's the Deal with Decoding? Why is decoding such a hot topic these days? And what should you do about it? In this session, Dr. Lindsey will kick off the day by discussing the importance of decoding and word recognition in K-2. Then, she will share 5 high-leverage instructional swaps to teach word reading better as soon as tomorrow. No matter if you are overwhelmed, in the midst of many changes, or have already made significant changes, Dr. Lindsey will offer you something to change or consider for the coming school year to make your reading instruction more research-aligned without sacrificing joy, cultural responsiveness, or comprehension.

Morning Workshop: How to Make Phonics Work: In this phonics workshop, Dr. Lindsey will help you understand and implement 3 critical swaps to ensure phonics lessons lead to word readers. These swaps (precise & concise teacher talk // amping up practice opportunities // adding in efficient & connected phonemic awareness) are evidence-based, effective,  efficient, and practical.
Afternoon Workshop: Decoding Decodables: In this workshop on decodable texts, Dr. Lindsey will help you cut through all the noise around decodable texts to understand the what, when, who, and how. She will offer specific resources,  including lesson plans, decodable texts, and prompting guides, to get you started. You'll come away knowing what the research says and what to do about it.
BIOS
Kelly B. Cartwright, Ph.D is Professor of Psychology, Neuroscience, and Teacher Preparation at Christopher Newport University, where she directs the Reading, Executive function, And Development Lab (READLab), and is a Research Scholar for the Center for Education Research and Policy. The author and co-developer of the Active View of Reading, Kelly is the recipient of numerous educational awards, including the 2023 State Council of Higher Education in Virginia Outstanding Faculty Award. Her research, supported by grants from the US Department of Education Institute of Education Sciences, explores neurocognitive and affective factors that underlie reading processes and difficulties across the lifespan. Her groundbreaking book, Executive Skills and Reading Comprehension: A Guide for Educators, now in second edition, is the first comprehensive text at this intersection. Kelly has served on the Board of Directors of the Literacy Research Association and as Visiting Research Fellow at the University of Oxford. She regularly works with K-12 teachers throughout the US to understand and improve reading for struggling students, and these experiences inform her research. Kelly can be followed on Twitter/X at @KellyBCartwrig1

Rachael Gabriel, PhD is an Assistant Professor of Literacy Education at the University of Connecticut's Neag School of Education.  Rachael began her career in education as a middle school teacher in Washington, DC. Since then she has worked as a literacy specialist, new teacher advisor and intervention provider. She earned a PhD in Literacy Studies from the University of Tennessee. Rachael's teaching and research focus on: teacher preparation, development and evaluation, as well as literacy instruction, interventions, and related policies. 

Julia B. Lindsey, PhD is a foundational literacy expert and consultant. She is the author of the newly released book, Reading Above the Fray: Research-based Routines for Developing Decoding Skills. Julia is also the creator of a framework for research-tested, content-rich decodable texts used by districts, curriculum developers, and tens of thousands of teachers across the globe. Her work focuses on ensuring all children have access to the highest quality instruction to become empowered young readers. From training teachers and district leaders to developing and evaluating curriculum to engaging in research, Julia partners with countless others to help close the research-practice gap in reading. Julia holds a BS in Psychology from Davidson College, a MAT from Relay Graduate School of Education, and a Ph.D. in Educational Studies, specializing in Literacy, Language, and Culture, from the University of Michigan. She is a proud former elementary school teacher.