3 graduate credits: Saint Michael's College
Dates: June 28, 2023 – August 16, 2023
Virtual meeting dates, Thursdays 3:00-4:00 pm
July 6, July 13, July 20, July 27, August 3, and August 10
Contact Hours: 45 hours
Intended audience: Teachers of Grades 5-8
Location: Online
Instructor: Sarah Miller, M.Ed
Cost: $1,575 with 3 credits / $900 without credits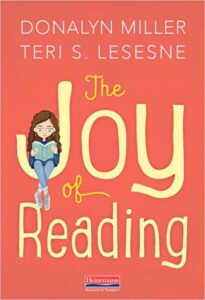 Course Description: Teachers will read and analyze this course's current, relevant texts for middle-grade readers.  It will address a range of genres, including but not limited to historical fiction, realistic fiction, and nonfiction books that middle-graders read.  Participants can expect to read books in verse, graphic novels, and prose. This course values engagement in both online discussion forums and participation in discussion protocols during virtual meetings.  There is an emphasis on practical applications of book clubs, discussion protocols, and familiarity with current literature. Reading is a social act, and teachers will have the opportunity to engage with middle-grade text in a social and analytical manner.
This fully online course will allow participants to understand that we can provide our young readers with various texts and an opportunity to engage with those texts in multiple ways. For participants, this includes weekly discussion forums and a Google Meet/Skype to discuss new learning, how texts can be used in the classroom, and modeling routines. Some of the novels we'll read include:
Show Me a Sign
When Stars Are Scattered 
History Smashers: The American Revolution 
The Parker Inheritance
Starfish
REGISTER HERE
Bio:
Sarah Miller, M.Ed., Literacy Consultant

PLL Literacy Consultant

Sarah Miller has worked with teachers and students in Vermont schools since 2009. Before that, she began her career working with K-8 Dreamers at the "I Have a Dream" Foundation of Boulder County. Since then, Sarah has taught middle school English-Language Arts and Social Studies.  She has also served as a school and district Literacy Instructional Coach in Chittenden County. In 2012, Sarah completed her M.Ed. at Saint Michael's College in Reading. Across her years in education, Sarah has been focused on engaging readers and writers in meaningful ways, with access to literature and nonfiction that is relevant and accessible. She is particularly interested in supporting young people in developing robust reading and writing identities that build on their lives, interests, and passions. Sarah has worked to create vibrant, literate communities in schools. Currently, Sarah is a literacy consultant with Partnerships for Literacy and Learning. She lives in Underhill, Vermont, with her husband, son, daughter, two dogs, and a cat.