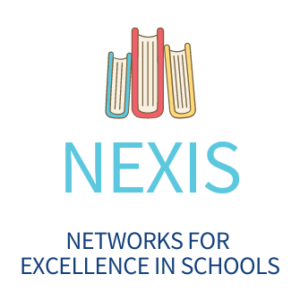 Title: NEXIS: Implementing VTmtss for Student and School Success
Hours: 16+ independent implementation work
Dates:  Thursdays 3:30-5:30: 10/6, 10/20, 11/3, 11/17, 12/1, 12/15, 1/5, 1/19 (8 sessions)
Intended audience: Individuals and Teams including: Administrators, coordinators, teacher leaders, special educators, behavior and academic specialists and classroom teachers
Instructor/Facilitator:  Audrey Richardson
Cost: $725.00
Location: Virtual on Zoom
Registration Deadline: Friday 9/23/22
Calling all MTSS/EST coordinators and teams!! 
Partnerships for Literacy and Learning (PLL) is pleased to announce our second year of our NEXIS (Networks for Excellence in Schools) project. This network, using VT AoE tools and resources, will support Vermont's multi tiered system of supports (VTmtss) coordinators and their teams from across the state as they work to implement the VTmtss framework in their schools and districts. For many schools in Vermont, VTmtss coordination is a new role and therefore this NEXIS experience. In our time together we aim to address the need for collaborative action and collective efficacy for the equitable implementation of VTmtss. As we know, COVID 19 has exposed inequities within our educational settings and created a renewed urgency on VTmtss. This reality reveals a need for deeper systemic understandings of and a stronger collective expertise on the comprehensive and interrelated nature of the components of the VTmtss framework. 
Over the course of 8 sessions, we will articulate a problem of practice, plan approaches and moves, implement, and assess those moves, and finally, study the effectiveness of our efforts. Participants of this VTmtss NEXIS can expect to:
Engage in an action cycle centered around the common goal of effective implementation for VTmtss

Create a plan for their own district that leverages current research and effective implementation practices

 Network with stakeholders from across the state to solve problems and barriers to student achievement 
With these goals in mind, we invite you to join forces with PLL and other school MTSS leaders to create a comprehensive plan that will help not only your district but also schools across the state.
REGISTER
Who should participate?
Vermont MTSS/EST coordinators, school leaders and/or teacher leaders responsible for the implementation of VTmtss in their school or district.  Do you have a team?  We encourage you to register as a team to maximize your progress and build capacity in your district.
How does NEXIS work?
Like a networked improvement community (NIC), Networking for Excellence in Schools (NEXIS) is an outcome driven process, where participants embark on an active journey to respond to the current challenges in our schools. First, using our combined experiences, we will look at the issues we are facing across our varied educational environments.  Then using a problem solving stance, we will create the means to address these inequities of both teaching and learning by engaging in the following understandings:
The work is problem-specific and user-centered.

Variation in performance is the core problem to address.

See the system that produces the current outcomes.

We cannot improve at scale what we cannot measure.

Anchor practice improvement in disciplined inquiry.  

Accelerate improvements through networked communities.
REGISTER
Bio:
Audrey Richardson, MA., NEXIS Program Coordinator

Audrey has been an educator for over 15 years as a high school English Teacher, literacy interventionist and literacy coach in Woodstock, Vermont.  Currently, Audrey is a Ph.D candidate at UVM in the Educational Leadership and Policy Studies program hoping to graduate in the Spring of 2022.  Audrey's central focus, in both her research and work with PLL, is the implementation of equitable systems that support literacy learning for ALL students. As PLL's NEXIS coordinator Audrey is committed to bringing education stakeholders together from around the state to engage in actionable literacy change.  Audrey lives in Taftsville, Vermont with her dairy farmer husband and two daughters.