NEXIS: Coaching Forums – Developing Literacy Expertise in our Schools

Dates and Time: In-person: October 5, 8:30 – 3:15 in person – location TBD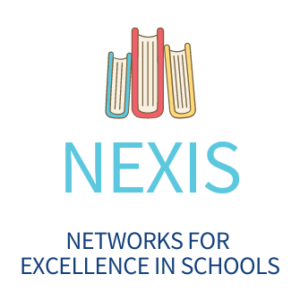 Dates and Times: On Zoom: October 26, November 16, & December 7:  1:00-3:00 P.M.
Cost: $625.00 for the series
Instructors:  Gayle Moskowitz & Ellen A Thompson
Intended Audience: Literacy Specialists, Literacy Coaches and Curriculum Coordinators
Literacy instruction matters: it is more than just a thing we teach – it is vital for our students to become efficient, engaged, and thoughtful readers and writers.  We want our students to develop into active members of our communities.  This takes place when teachers teach literacy with flexibility and expertise in a system that is equitable for all learners. Coaches play a vital role in increasing teachers' knowledge and expertise. They can work to support, teach, and increase teachers' understanding of literacy instruction during the actual teaching of literacy.  Coaches are best when embedded in the learning.  Learning in this new age must narrow the gaps for our neediest students while still propelling all students to learn as much as they can.  Becoming a literate person is an important part of this puzzle.  As literacy coaches, we know we can do more to help our teachers support our students. So the big question is, what can literacy coaches do to develop literacy expertise in our classroom teachers as they design and intentionally teach all students?
As literacy coaches, we know we need to support :
Students' needs

Equitable access to learning for all students

Responsive instruction

Teachers' professional learning needs
Using the Networking for Excellence in Schools (NEXIS) process, we will embark on an active journey to respond to these challenges in our schools. First, using our combined experiences, we will look at the issues we are facing across our varied educational environments.  Then using a problem solving stance, we will create the means to address these inequities of both teaching and learning.
Make the work

problem-specific and user-centered

.

Variation in performance

is the core problem to address.

See the

system

that produces the current outcomes.

We cannot improve at scale what we cannot

measure

.

Anchor practice improvement in

disciplined inquiry

.  

Accelerate improvements through

networked communities

.
Our sessions together will be spent learning more about how to coach through our own work to solve our own identified areas of practice.  We will plan approaches, implement our designs and study the effectiveness of our results in real time.
REGISTER
Bios:

Ellen A. Thompson, Ed.D., Literacy Consultant

Ellen A. Thompson has been an educator for over 43 years.  She taught as a classroom teacher in Vermont for over twenty years with many of those years in a multiage setting teaching children aged 6-9 years of age. Ellen was named the Vermont State Teacher of the Year in 1993 and she achieved her National Board Certification as an Early Childhood Generalist in 1999. Ellen began consulting nationally in 1993 and has continued this work throughout her years as an educator.  Upon leaving the classroom, Ellen joined the Elementary Education literacy faculty at the University of Vermont in 2000.  At the University, she taught undergraduate literacy courses, supervised student teachers and also worked as a literacy consultant in two large scale literacy research projects which spanned the grades K-6. For twelve years Ellen worked with the Essex Town School District as the Director of Instruction and Information Services.  During this time, Ellen completed her doctoral studies in Educational Leadership and Policy Studies at the University of Vermont in the fall of 2007.  After the merging of the Essex Town School District and the Chittenden Central Supervisory Union, Ellen continued working with educators in the newly created Essex Westford School District as the Director of Learning Design.  Ellen is currently a literacy consultant for Partnerships in Literacy and Learning.
Gayle Moskowitz, M.Ed, Literacy Consultant

Gayle has been an educator for 27 years. She started teaching second grade on the Navajo reservation in New

Mexico. There, she began her work collaborating closely with teachers. She was trained as a CLIP (Collaborative Literacy Intervention Program) Instructor through Arizona State University.  She traveled around the reservation training teachers.  In 1999, Gayle moved to Vermont and started her work as a literacy coach where she worked at Thatcher Brook Primary school for 17 years. In 2007, she expanded her work as a literacy consultant with Vermont Reads Institute, now Partnerships for Literacy and Learning. Gayle also joined Saint Michael's College as an adjunct faculty in the graduate program in 2016. Gayle lives in Waterbury Center with her husband and has two young adult sons.  She loves being outside in the mountains!