Presenters:
Marjorie Y. Lipson, Ph.D.
Sheila Valencia, Ph.D.
Karen Wixson, Ph.D

Date:  April 8, 2021
Location: online
Time: 3:00 – 4:00
Cost: $10
 With this panel of national experts we will explore critical issues surrounding the development of a comprehensive and balanced assessment system.  A comprehensive system contains within it all of the information needed for making decisions that enhance, ensure and/or improve quality, equity, and opportunity.  A balanced system contains many types of information about students and about the system so that users can answer and explore a wide range of questions and can gain fresh perspectives on how to improve outcomes for all students.
Literacy assessment can and should guide our decision making at the school and district levels.  Our panel of literacy experts will guide our thinking by:
Highlighting critical issues in early literacy assessment

Discussing the elements of a comprehensive assessment system K-3

Explore the value and limitations of summative assessments for decision making
Participants will hear from the panelists and have opportunities to ask questions and learn from each other during this 60  minute online session.  
Excellent instruction and effective systemic decision-making require high-quality assessment (information). When we ensure that our assessment system provides comprehensive and meaningful information, then decisions about students are more likely to be accurate, students will be better able to judge their own performance and set new goals, and parents/families will know how their children are doing, and are more likely to be partners and advocates for them.  In addition, a comprehensive system can help the district and its schools make positive decisions about their own work – to support effective practices and initiate change when needed. 
REGISTER
Marjorie Y. Lipson, Ph.D.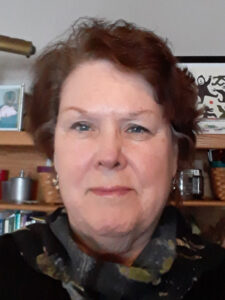 Marjorie Y. Lipson, Ph.D., is Professor Emerita at the University of Vermont. Marge was elected to the Reading Hall of Fame in 2009 and named UVM University Scholar that same year. Her scholarship has focused on reading comprehension, reading difficulties, and factors influencing literacy success. She is the author or co-author of 7 books and dozens of published articles. Her research related to successful schools and school change has been supported by more than $3 million from foundations and grants. Marge has served on the Board of Directors of the National Reading Conference, and on numerous editorial boards. 
She co-chaired the International Reading Association (now ILA) Commission on Response to Intervention. Marge has also been involved at the national and international level, working to improve literacy outcomes and equity for students in the U.S, Tanzania, Ghana and the country of Georgia. She irecently co-authored the ILA Brief, Children Experiencing Reading Difficulties: What We Know and What We Can Do.
Sheila Valencia, Ph.D.
Sheila Valencia is Professor of Language, Literacy, and Culture at the University of Washington, Seattle. She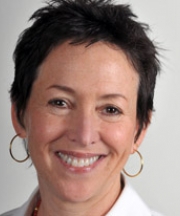 teaches and conducts research in the areas of literacy assessment, instruction, policy, and teacher development. Dr. Valencia has served on national, state, and local assessment committees to improve assessment systems and policies including the Common Core Standards Advisory Panel on Literacy, National Assessment of Educational Progress subcommittees, and IRA/NCTE standards and assessment committees. She has also served on the editorial boards of Educational Researcher, Educational Assessment, Reading Research Quarterly, Journal of Literacy Research, and The Reading Teacher. In addition, Dr. Valencia studies the professional development of teachers' conceptual and practical knowledge of literacy and literacy instruction. Dr. Valencia's work has appeared in edited books and numerous journals including Reading Research Quarterly, Educational Assessment, Journal of Teacher Education, Elementary School Journal, Journal of Literacy Research, and The Reading Teacher. She is also a member of the Reading Hall of Fame. For more information: link
Karen K. Wixson, Ph.D.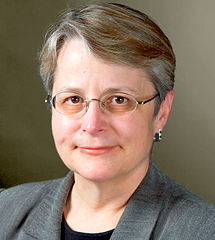 Karen K. Wixson is currently the Director of the National Assessment of Educational Progress (NAEP) Reading assessment at Educational Testing Service (ETS).  Previously she was Dean of the School of Education and the William E. Moran Distinguished Professor of Reading and Literacy at University of North Carolina Greensboro (UNCG).  Prior to her time at UNCG, she was a Professor of Education at the University of Michigan where she served as Dean from 1998-2005.  Before receiving her doctorate in reading education at Syracuse University, Dr. Wixson worked as both a remedial reading specialist and a learning disabilities teacher. Dr. Wixson has worked in the area of reading assessment for years including a major redesign of the state reading assessment in Michigan and long-term involvement with the 4th grade Progress in International Literacy Study (PIRLS).  She is also co-author of a textbook, now in its 5th edition, on the assessment and instruction of reading and writing difficulties, and co-editor of books on Response to Intervention (RTI).  Dr. Wixson has also served as a member of the Board of Directors of the National Reading Conference/Literacy Research Association and the International Reading/Literacy Association (IRA/ILA), and as Co-chair of the IRA Commission on RTI.